MJ Wilson
home stager, interior redesigner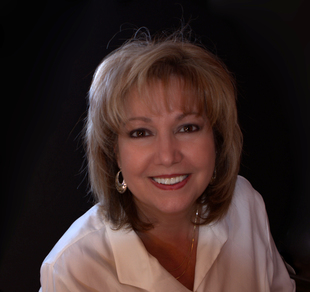 Ottawa, ON
613-558-7798
mj@set4salehomestaging.com
Home Staging is about Imagination!
It is a fact that most house sales are based on emotion… stirred by Imagination
You have taken great care to create a home, surrounded by the things that give you pleasure ... a reflection of your lifestyle. The art of Home Staging is to present your home as a house again in order that potential buyers can "imagine" this house becoming their home. Home Staging has the proven power to help potential buyers envision themselves living there... eliciting a positive emotional response.

But it does not stop there... Strangers are more likely to see and smell things that you may have either become accustomed to or are not aware of.

As a Professional Home Stager, I will view your home as a potential buyer assessing each room and prepare for you a list of cost-effective recommendations of items that need to be repaired, replaced, or rearranged. These recommendations will be prioritized so that top priority items can be implemented as your budget allows.
Services
Services range from a Consultation and guided tour with a personalized to-do list including recommendations to Complete Execution.

We offer organizing, cleaning, painting and repairs, rearrangement, and styling of your home.

The effect of Home Staging is planned using your furniture and accessories as much as possible to produce the emotional, sensory and tranquil connections that allow the house hunter to visualize this property as their new home.

Moreover, the MLS pictures will be more attractive and inviting.

Whether you choose to tackle it yourself, or have us complete the task for you… you choose the level of service that meets your needs. Our trained professionals can guide you every step of the way.

Get the Home Staging advantage: eliminate reasons for potential buyers to lower the price or ... to simply walk away.

Let me help you 'Make the Most' of your Sale!
Testimonials
We knew it was going to be a huge task when the time came for us to sell our mother's home in which we had grown up. MJ prepared a detailed assessment of the property for us, room-by-room, inside and out, which then served as a checklist that helped to keep us on track. She identified our top 3 return-on-investment items and even made the selections for replacement of all the lighting fixtures on the main floor. When it came to actually staging the property, she created an inviting and attractive look using up-to-date furnishings and décor. The photos were amazing and the house sold in 6 days! Thanks for all your help MJ.
Mary Pearce, Nepean
Hi Mary Jane, I think you did an amazing job and would definitely use your services for future listings. Thanks again!
David Steen, KW Ottawa
We had no problem getting estimates for our bathroom renovations but when it came to coordinating tiles, fixtures, flooring, etc. it was just too overwhelming and we were unsure how or where to begin. MJ reviewed the overall project then showed us how to choose our colour scheme by using a personal item for inspiration. This gave us the confidence to move ahead and make the selections necessary to complete not one but two bathrooms! We were especially touched by the thoughtful and relevant décor item she specially picked out for each bathroom that was presented upon completion. Mary Jane has an eye for colour and a passion for décor, that was evident throughout this process, and is equally complemented by her enthusiasm.
Barry & Arlene Abramsky, Toronto
See All Testimonials