Denise Copping
event planner, wedding planner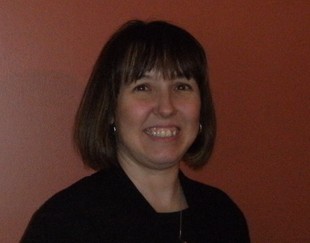 Ottawa, ON
613-261-7515
memorableoccasions@outlook.com
Memorable Occasions makes your day memorable.
I am currently working towards completing my International Event and Wedding Planning Professional (IEWP™) certification from the Q.C. Career School Ottawa Ontario. I am a Mother of a child with severe allergies, and also an advocate in my child's school concerning these issues. I personally understand the issues and worries that people suffering from allergens are dealing with on a daily basis. My goal as an Event and Wedding Planner is to make my client's focus be on the fun planning of their wedding instead of the worries of safe foods, venues. I will take care of dealing with the allergy issues with the venues and caterers to make sure your wedding day is happy and safe for everyone.
I will listen to your visions and create an exceptionally memorable day for you and your guests. If you're dreaming of a faraway destination or an exceptional event in your own back yard, I will work hard to make your dreams a reality.
I pride myself in making your event my priority, to ensure that your special day is stress free and that your dreams become memories that you will cherish forever.
I've organised the following types of events:

Holiday events
Engagement parties
Religious celebrations
Graduations
Birthday parties for adults and kids
Anniversary parties
Halloween parties
School BBQ's
Family Reunions
Travel Birthday Parties
Fundraising events
Retirement parties
Weddings
Services
Memorable Occasions Wedding & Event Services

Wedding Services

At Memorable Occasions, we believe that your wedding day is a celebration you want to remember with a smile. We understand that each bride and groom is unique and so is their wedding day.
We understand the challenges of time restraints, food allergies, and budgets. We are here to help you make informed decisions and coordinate your wishes for a memorable wedding day. We work closely with our couples to ensure their visions shine through on their special day.

We're extremely conscientious concerning food allergies and intolerances. We address these concerns for you to help relieve the stress and anxiety that can be time associated with these medical conditions. We want you to relax and enjoy your Wedding day.
We are pleased to provide bilingual services in English and French.


Consultation visit
We offer the bride and groom a one hour consultation visit with a Wedding Planner to discuss what they envision on their wedding day. A brief assessment of your budget is also discussed at this time. After your initial visit, if you choose to book a package with us, we will deduct the consultation fee from your final payment.

Wedding Packages

At Memorable Occasions we offer three types of wedding packages.
• All-inclusive wedding planning
•Wedding day only
•Customised by the bride, groom and Wedding Planner


Package #1 All-Inclusive Wedding Package

We understand that in today's fast paced world many engaged couples are extremely busy and short of time and energy to plan their own wedding day. This is why we've created the following package with you in mind to relieve the stress of planning and organizing your wedding.

Collaborate in creating a budget
Recommend Venues and Vendors
Maintain guest list and RSVP's
Advise Caterer of food allergies or intolerances
Provide Caterer with final count
Suggest decoration and theme ideas
Maintain vendor confirmations
Assistance provided on wedding day
Emergency wedding day kit available
Oversee all vendor arrivals and set up
Provide vendors with final payments
Rehearsal and dinner assistance
Coordinate wedding day events
Back-up plan for outdoor wedding
Confirm food is allergen free

Package #2 Wedding Day

If you've spent several months planning your dream wedding and still feel that you require some professional help in executing your vision, then this package was created with you in mind. We provide you with a confident and experienced Wedding Planner who will use her organisation skills to assist with the final details on your wedding day. This service is provided to help the happy couple alleviate stress and let you relax and enjoy your wedding day with peace of mind.

Pre-wedding day consultation
Wedding day time lines
Confirm vendors and venue reservations
Provide vendors with final payments
Oversee vendor arrival and set up
Coordinate decorations
Wedding day assistance
Wedding day emergency kit
Confirm food is allergen free
Rehearsal and dinner assistance
Provide allergy safe food options

Package #3 Customised Wedding Services

You've decided to plan your own wedding, but would like some professional help to lead you in the right direction. This package provides you with suggestions and recommendations to help you make informed decisions to plan your wedding.

Vendor recommendations
Venue recommendations
Manage allergy concerns with vendors
Provide a wedding day time line
Suggest decorating ideas and theme
Wedding etiquette
Decorating set up
Help create a wedding day emergency kit
Provide transportation suggestions
Provide reputable hotels for out of town guests

Package #4 Destination Weddings, Vow renewal and Honeymoons

Coordinate destination wedding
Coordinate destination wedding and honeymoon
Honeymoon planning
Organise travel plans
Organise wedding vow renewal ceremony
Confirm food is allergen free

Special Events

Memorable Occasions prides itself in organising events that are spectacular and fun for everyone. We plan and organize many different types of events; large, small, private or corporate functions.

With food allergies and intolerances on the rise in our society, we personally understand and share your concerns. We take these issues seriously and work with vendors and venues to provide safe events for everyone to enjoy. We plan each event with everyone's safety in mind; we want to diminish our client's stress and worries so they can enjoy the event with their guests.

We plan and organise the following events and more...

Birthday
Retirement
Wedding Anniversary
Religious Ceremonies
BBQ
Family Reunions
Dinner Parties
Halloween
Christmas parties
Holiday celebrations
School functions
Corporate functions
New Year's Eve
Graduations

Event Packages

•All-Inclusive Event Planning
•Coordinating Event Day
•Customized Event Services

Package #1 All-Inclusive Event Planning

Organise appointments
Collaborate in creating a budget
Suggest decorating and theme ideas
Oversee vendor arrival and set up
Prepare a back-up plan for unforeseen weather for outdoor events
Event emergency kit
Event day time lines
Coordinate all aspects of the event
Maintain guests list and RSVP's
Confirm food is allergen free (at client's request)
Provide vendors with final payments
Maintain guest list and RSVP's

Package # 2 Coordinating Event Day

Organise a pre-event appointment
Review event plans
Prepare event schedule
Review all vendor contracts and confirm event date and time
Ensure vendors receive final payments
Confirm food is allergen free (at client's request)
Oversee the vendor arrivals and set up
Supervise event activities
Event emergency kit

Package #3 Customized Event Services

Vendor agreements
Suggest theme and decorating ideas
Event schedule
Manage allergies with vendors and venues
Decor set up
Prepare transportation for out of town guests or disabled guests
Suggest hotels for out of town guests.

Booking and Payments options

A deposit is required to book a package with a Wedding and Event Planner. We can discuss a payment plan for complete wedding or event planning. If you've previously booked a consultation visit with us the consultation fee will be deducted from your final payment. The final payment is due on the wedding or event day.

At Memorable Occasions our goal is making your wedding day and special event a memorable occasion
Testimonials
I have witnessed Denise be the fearless leader or our school council's Special Activities Committee for the last 10 years. Year after year, she was the principal organizer for school dances, Halloween parties and end-of-year BBQs. With the help of her committee members, Denise coordinated activities, prizes, food, music, set-up and clean-up for these activities attended by 100-250 parents and children. She also organized the schedule for all the volunteers during the events. The huge task of planning each event never seemed to phase her. She is respectful of others' ideas and shows enthusiasm and remains calm when needed. I truly don't know how we will survive without her once her son leaves our school!
Helene Perras
Denise organized our 40th wedding anniversary in October. She took care of all the details in planning this event from start to finish. She planned the food menu and preparation, reserved the hall, invited our guests, reserved the music, and planned all the decorations for this event. She made this evening very special for us, we could not have planned it without her help. Thank
Pauline Jodoin
I have been a member of the Parent-Teacher Council of Ecole Marius Barbeau since 2008 where I have had the pleasure to get to know Denise Copping who has been an active member of the council for many years. Denise is the chair of the Events Committee and is responsible for the organization of the annual Halloween Party and annual end of year school BBQ, among other events. Denise's strongest asset is her organization skills. Each event is planned to the smallest detail from recruiting volunteers, decorations, set-up, clean-up, purchasing food, hiring entertainment, ensuring appropriate activities and games for the kids, etc. Denise has developed Excel spreadsheets that outline all activities and she assigns tasks to the volunteers, she follows-up to ensure that tasks are completed in a timely fashion and if and ensures that any issues are resolved immediately to avoid delays and ensure a successful event.. Every year she manages to organize two successful events and despite the occasional difficulties, she handles everything with patience and a sense of humour.
Isa Truglia
See All Testimonials