Laura Boisvert
event planner , wedding planner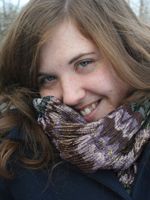 Montreal, QC
laura.boisvert@yahoo.ca
I really do just want everything to be beautiful
I love small weddings. I love the feeling of being surrounded by the people you love the most and would do anything for. This being a new chapter in my life, I am filled with excitement and enthusiasm to have the opportunity to help someone experience the most amazing and unique adventure of their life: marriage.
I look forward to meeting you and seeing where your life leads.
Being a people person, I have spent the past 8 year working various customer service related jobs and have loved every second. I am also trained as a professional pastry chef so I have seen a little bit into the world of weddings and planning them.
Services
Being so new to the game, I am not currently taking on any clients as I am still in school, collecting more info and getting a better feel for the business.
Regardless, please contact me with any questions or comments.