Julie Baker
event planner, wedding planner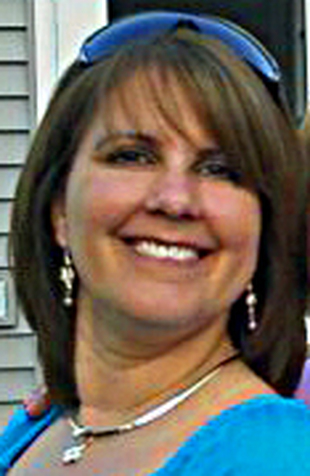 Halfmoon, NY
518-491-1383
info@jsldevents.com
Producing unforgettable events with style, one event at a time!
The wedding and event planning team of JsLD Momentous Events believes that your dream deserves to become a reality! Your special event can be exceptional and extraordinary on any budget! You do not have to settle for less ... and you do not have to go it alone!
Our team offers a wide range of experience and skills. Together, we have been planning and managing public and private social affairs and corporate functions for over nine (9) years, from small catered business meetings, to exciting milestone birthday parties, to large inspirational youth conferences, to elegantly lavish weddings, to massive music festivals. And our goal is to always take YOUR vision, bring it up a notch and emerge victorious! And we can do that on ANY budget. No job is too big or too small. You name your price and we will make it look like a million!

The JsLD team has managed, catered and/or participated in the organization of events which hosted famous names such as Bo Bice, Switchfoot, POD, Village People, Flyleaf, Mercy Me, The Wrecking and hundreds of others.

And our team has aided in the management and production of events such as Alive at Five, LarkFest, Tulip Festival, SoulFest, Cherry Festival, Northern Lights, Revolution Hall, The Comedy Works, Youth for Christ Adult Banquet & Silent Auction, Step by Step Walk-a-thon, Excel and BreakOut... and the list goes on.

Our clients and their guests have been thrilled beyond measure with the results, as you can witness on our Testimonial page.

Browse through our Biographies for more detailed information about our staff and peruse our Services and Packages pages to see if we can fulfill your needs and desires. Our experienced and affordable professionals are sure to assist you in bringing your vision to life! Contact us now to schedule your complimentary consultation and get your event on the JsLD calendar.

GET THE JsLD TOUCH TODAY!!
Services
We provide services in:

Event planning / Event Management
Wedding planning / Wedding consulting
Bridal consulting
Day-of event management
Corporate Functions
Conference management (large or small)
Seminars / Workshops / Continuing Education
Fundraisers
Special Events
Trade Shows
Retreats
Milestone party planning and coordinating
Spiritual and/or premarital counseling
Production/stage management
Music/Concert productions
Stage management
Catering / Bartending
Hair Styling
Card Design

The JsLD Momentous Events team will accommodate you!

WHETHER UNIQUE OR TRENDY,
PROFESSIONAL AND MOTIVATIONAL,
CASUAL AND CHARMING,
FUN AND FLIRTY,
ROUGH AND TUMBLE,
SIMPLE AND CHIC,
SUBDUED AND ELEGANT,
GLITZY AND GLAMOROUS OR
UNCONVENTIONAL AND EDGY,

WE WILL BE THERE FOR YOU!

The JsLD team will work together with you to bring your vision to reality and keep the process stress-free, memorable and exciting, no matter what the occasion! We will inspire you and thrill your friends and family, no matter where your venue is located. And in planning and managing weddings, we always add a touch of elegance and a generous amount of romance. We love and enjoy what we do and that shines through in every event. It is all about YOU fully enjoying the fruits of your labor.

With a variety of packages to choose from, we are certain you will be able to find one that suits your needs. We will work together with you to customize any package to meet your budget. We do it all, because our clients want it all! And our aim is to not disappoint. Whatever your preference, we have got you covered!

Experience a JsLD Momentous Event!
Testimonials
"Not only was that the biggest and most attended baby shower I have ever been to, but it was beyond! Everything was adorable and gorgeous. So pretty in pink, with the elaborate table decor, the fun filled centerpieces, the clothesline of goodies and the fully stocked bookshelves! And the food was delicious! The entire 'event' went off without a hitch. Very impressive! I wouldn't have changed a thing! My expectations were exceeded!"
Anonymous Baby Shower Guest
"I recently attended a wedding and reception that was hosted by JsLD Events. Well you guys sure know how to throw a wedding! I can't remember the last time I had so much fun with ''We Are The World'' to top it off. (Did you see Randy jamming out to the Bruce Springsteen part?) To say the event came off without a hitch would be an understatement. Everything was absolutely beautiful and the whole night became a wonderful time for all who attended. The attention to quality was apparent as were the personal details of the bride and groom. I now recommend JsLD Events for anyone planning an event of any size. They certainly demonstrated to me they're ability to bring people together and create memorable moments. My 2012 has started off on a positive note. I'm sorry I missed the breakfast the next morning but was anxious to get home. Thank you again for including me in your wedding day."
Patti Sullivan, Wedding Guest
"That was the best wedding I have ever been to ... no, seriously ... and I have been to a lot of weddings!"
Karen Ventura, Wedding Guest
See All Testimonials