Jocelyn Rosten
interior decorator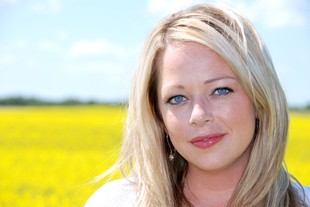 Saskatoon, SK
306-249-2882
jrosten@d3h.ca
Commercial Hotel Design, Office Design, Spa and Salon Design, Home Design, Renovation Commercial and Home Design
Employed for 6 Years with Dimension 3 Hospitality Corporation and D3H Hotels Inc, a company which was formed in 1998, that builds, owns and operates a total of 11 hotels throughout Saskatchewan and Alberta, including Days Inn Hotels, Motel 6, HomeSuites by d3h and Home Inn and Suites by D3H (Yorkton, Swift Current and Regina).

Jocelyn Rosten has completed the design of Days Inn Regina Airport West, Home Inn and Suites Swift Current including a full service Salon and Spa design, Home Inn and Suites Yorkton including their full service Salon and Spa design, renovation design of Days Inn Edmonton, Days Inn Medicine Hat, Days Inn Regina East (interior and exterior), Days Inn Calgary Airport.

Her newest project is Home Inn and Suites Regina Airport opening Fall 2013. This property will include a full service salon and spa within the hotel.

She has been featured in Fine Lifestyles Regina and Saskatoon, Canadian Lodging News and most recently an article in Western Hotelier called "Take a Seat" focusing on hotel guest seating.