Annette Knutson
home stager , interior redesigner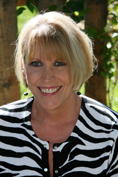 Arvada, CO
303-829-5735
annette@itsshowtimestaging.com
It's Showtime! Staging
I'll "Design a Plan" to showcase your house for resale or to freshen up your existing home! I will rework the furniture, move or add new accessories, organize and de-clutter. My goal is that when the project is complete it will have an attractive and nicely organized setting.
Services
Realtors-I'll save you time and add to the value of your service.

Homeowners- I'll rework your existing decor.
Testimonials
As a broker I needed something extra to liven up my listing. I called Annette and her eye for design was amazing. I sold the loft in Stapleton shortly after she staged.
-Shannon Tiger Fuller Sotheby's International Realty
Annette was a tremendous asset to us as we listed our home in the spring of 2006. The housing market had taken a downturn and the homes in our neighborhood were on the market for six to eighteen months. We knew we needed our home to show well and sell quickly without having to give up the price. We consulted with Annette on furniture placement, art, lighting and general ambiance. She has an instinct about design and space utilization that was evident in her recommendations. She even rolled up her sleeves and helped move furniture! We had an offer within 2 1/2 months and got nearly our full asking price, the highest in the neighborhood! We highly recommend Annette if you're looking to present a home to buyers that will send them away feeling they want to live in the home you're selling!
Karla Sweany