Shirley Huth
home stager , interior redesigner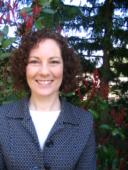 Nanaimo, BC
250-390-3729
shirley@nanaimohomestaging.com
FIRST STAGE TRANSFORMATIONS




STAGE FOR SELLING - REDESIGN FOR LIVING


Whether you are selling or staying we can help your home look it's absolute best! Employing a cost effective "use what you have approach" to restyle your spaces, we create that WOW effect so your home will outshine the competition... or meet your lifestyle needs. Regardless of the style or size of your home, our skill and expertise in design and marketing will truly enhance its value. Condos, new development, luxury homes …we do it all! Let us show you how!
Shirley Huth, Certified International Staging Professional and Redesigner

Shirley boasts a diverse background with experience in everything from teaching and coaching to retail merchandising and floral design. In addition, she has lived in 17 different homes, eight of which she has owned and decorated, renovated or built. Her passion for home staging and redesign was born from her long-held belief in creating sanctuary in the home environment no matter where that is!

Shirley would be happy to show you how you can sell your home for 10-20% more money and 2-3 times faster!

250.390.3729
Services
At FIRST STAGE we offer a range of services so that you can customize your experience to include just what you need. We work with you to meet your requirements for your space within your budget.

STAGING SERVICES From complete home staging consultations to key room staging to full service for vacant home and new development staging, employing the services of FIRST STAGE could give your home the competitive edge needed in order to secure a quick and profitable sale.

REDESIGN SERVICES For home owners looking for a fresh look but unsure of how to achieve it, FIRST STAGE offers a range of redesign services. Our passion for designing home spaces is paired with a passion for people as we work with consideration for the unique needs, budget and timeline of each of our clients.

Working with you to achieve you goal is OUR goal and our pleasure!! Call any time to schedule an appointment with one of our experienced professionals.

250.390.3729
Testimonials
Staging is the way of the future! I am looking forward to working with First Stage on more of my listings. The results were exceptional! Without your efforts this property would have taken another price reduction and who knows how many more months to sell. Thanks for getting the job done in such a timely and professional manner.
Natasha Koch, Coast Realty, Downtown Nanaimo
Working with First Stage has been a real pleasure. The colour recommendations seemed rather startling but the paint went up and looks great! This has been such a good experience that we expect to consult a decorator when we get into our new home.
Leslie and Ray Brown, home owners, Lantzville
Wow, you really did some magical genius here! As you know people these days buy with their eyes and staging is the single most important thing in listing a property to get top dollar in today's very competitive Victoria market. I wish you were closer as I could keep you real busy in our office.
Mike Martin, Talk to Dino Real Estate, Victoria
See All Testimonials