Merrin Fuentebella
event planner , wedding planner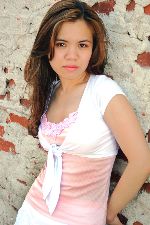 Duarte, CA
weddingsbymerrin@gmail.com
"Because everyone needs a fairy godmother sometimes..."
Whether you are...

completely drawing a blank on what to do and need a someone with expertise on creativity and design...

Or...

want to have your ideas made into reality at your wedding/event and just want a professional to oversee the process...

Or

are just unable to cope with the overload of stress and need some organization...

I would enjoy the honor in assisting and accommodating in the planning and coordinating process.
Services
Providing the following services to assist in your event(wedding,corporate event,birthdays,debuts, anniversary, showers,):
Consultation
Outlining a budget/time line/checklist
Assisting with selecting a theme
Organizing guest list and RSVP's
Wedding Day coordination
Assistance with decor set up
Booking of Honeymoons

*Full- service referrals and negotiating with vendors (i.e: florist,stylists, entertainers, caterers, bakers, etc...)
Testimonials
She has designed and assembled the best party gift bags for my children's birthday parties...in a whole Merrin is a professional, ambitious ball of refreshing energy that can brighten and coordinate any event without crumbling under pressure.
Tamara Croslin
She catered a birthday party for me and did a wonderful job. The table setting, flowers,cake and favors were all color coordinated in my favorite color; purple with fun twists.
Virginia Gray