Linda O'Connor
home stager , interior redesigner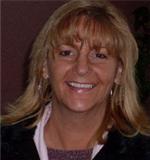 Anchorage, AK
907-727-7407
akcadgirl@yahoo.com
Norhtern Lights Staging has the potential to transform your home with simple design and have it ready for sale.
ABOUT ME

Anchorage Alaska has been my home for over 14 years.
My career for the past 12 years has been in AutoCAD Drafting but all along I wanted to persue my passion in Staging and Redesign.
I have recently completed the course at QC Design School and have acquired both certificates, which has given me the foundation to start my business and follow my dreams.
My intentions are to bring my clients what they desire and to give the best results I have to give.