Denise Browne
color consultant , home stager , interior redesigner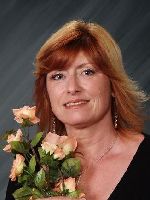 Hamilton, ON
905-921-4081
centrestage@iddp.org
Making your home shine like a star
WELCOME!

Centrestage Home Decorating is a home staging and redesign company that specilizes in staging homes for quick sale in addition to redesigning homes to create a wonderful spaces to live.

"Staging speeds up sales in a sluggish market, and can bump up prices 2% to 10% in a moderate market. The biggest advantage occurs with luxury homes or in a market with bidding wars over properties, where effective staging can boost prices by 30% to 50%." Wall Street Journal, April 30, 2003.

Redesign is all about taking the wonderful things you cherish and using them to design a home that is both personal and stylish.
ABOUT US

Founder Denise O'Sullivan-Browne is a certified International Staging Professional, and has always been passionate about design. Over the years she has had the opportunity to create some wonderful spaces. She has successfully purchased, redesigned and sold homes, making the decision to become a home stager a logical one.

I spent 19 years as a manager in the corporate world; the organizational and people skills I acquired during those years are a valuable asset to my Staging and Redesign career.

I am fortunate enough to be married to a wonderful man with a successful business; L.B. Construction & Renovation has been in business for over 20 years.

Living with a contractor definitely gives me an advantage, the ability to envision the possibilities of a space, the understanding of what can and cannot be achieved, along with a clear idea of the related costs. Staging or "dressing" a room has always been exciting for me and now I can use my skills to help you stage your home for a quick sale or redesign your home creating a wonderful place to live.
Services
SERVICES

Whether you want to stage your home for a quick sale, a room makeover, colour direction or finishing touches, I will work within your budget. I will gladly meet with you in your home to define your personal style and create a timeline to suit your immediate needs as well as long term plans.

Some of the services we offer include:

- Staging, Accessorizing and Arranging

- Site evaluation
(detailing all aspects of interior/exteriour staging requirements)

- Open house staging

- Floor plan consultation

- Colour consultations

- Artwork & accessory selection

-Coordination of any required trades

-Manage any rental or leased furniture requirements

- One day makeover
(working hands on with you to refresh your home)