Linda Martin
home stager , interior redesigner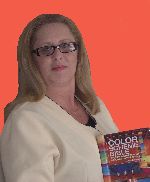 Brantford, ON
519-751-2787
linda@sts-online.ca
Smooth Transition Services

As a former Real Estate Agent I knew that homes properly prepared and presented to the purchasing public were the homes that sold the quickest and for the right dollar amount. That is why in 2007 I decided that getting my staging and redesign designation from QC Design School was the way to go. In 2009 my husband Claudio, earned his designation as a Certified Senior Relocation and Transition Specialist. Our two designations combined have allowed us to work with multi generational families to make lifestyle transitions smooth and as stress free as possible.
As an International Staging and Redesign Professional, I bring my current design and past Real Estate skills to Smooth Transition Services. I understand what it takes to make that important lasting impression on buyers, especially in a competitive market. I can also assist you with organization, home safety, and ease of home use.


Lifestyle transitions can appear daunting and overwhelming. The staff of Smooth Transition Services are accredited, insured, professionals with the vision and compassion to make lifestyle transitions as easy and worry-free as possible.
Services
1. Relocation Services, for seniors, who want to "right size".

2. Transition Services for those who wish to stay in their home, but need home challenges addressed.

3. House Care Services for temporary but long-term absences.

4. Home Staging for those wanting to prepare their homes for sale in competitive and down turned markets.

5. Home or room redesign for those looking to refresh their interiors at an affordable cost.



Please see Smooth Transitions Services' website for complete details of services offered.