Linda Stack
home stager , interior redesigner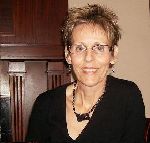 Crown Point, IN
219-405-4593
stagingdesign1@aol.com
"Helping your home reach its selling potential"
The value of the WOW! Factor
The staged home environment created by Staging Design is effective in all marketing that shows your home - at an open house, in ads or on the internet.
And remember, when you put a house up for sale, your property will be compared with all the other houses for sale in your city, or neighborhood, or with similar prices or features. If you're not staging, you can be assured your competition is.

When you want to sell your home, don't leave it in "as is" condition. Contact Staging Design, and upgrade it to "as the buyer imagines the perfect home will look like" condition.

Staging doesn't cost - IT PAYS!!
Services
Consultation
A detailed written report that includes photos and a step-by-step outline of recommended changes

Decorating and More
Staging Design will work with you to de-clutter, de-personalize, de-accessorize, re-accessorize, update, rearrange and add the special WOW! Factor.

Vacant Homes
Turn a cold and empty house into a dynamic appealing home. Staging Design will supply furniture and accessories to define each room and "set the stage" for success sale.