Barbara Hayes
home stager , interior redesigner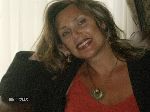 Regina, SK
306-526-3921
bhayes@cotelledesignbyredesign.com
COTELLE DESIGN BY REDESIGN Having the eye to know what an owner wants to
experience in their home.
Hi my name is Barb Hayes,I'm married and a mother of two. I've been in the fashion industry for 23 years. I've been a sales person, manager,supervisor and a merchandiser, I've pretty much done it all. I was at the point in my career where I could no longer advance unless I moved, my current position left me very few challenges, so I decided to make a change. I've always liked Homestaging and Redesigning shows on T.V. and I've been told I have the knack for it. So I signed up for a course in Homestaging/Redesign at Q.C. design school. I finished my course and received my diploma in october 2007.
I stayed working at my full time job and did redesigning on the side. "Well" now I'm taking the plung! I've quit my fulltime job and starting my own Homestaging/Redesign company called " Cotelle Design by Redesign". I'm so excited and I cannot wait to share my new refreshing ideas with everyone! Feel free to check out my portfolio and take a look at some of my finished projects. It is so rewarding to see the smiles on my clients faces when their projects are completed. I look forward in Redesigning/Staging your home into a transformation you only dared to dream of!
Services
Cotelle
Design by Redesign
Cell: 306-526-3921

Having the eye to know
what an owner wants to
experience in their home.

Introducing a new Staging/Redesigning Company in Regina SK.

Cotelle has refreshing and exciting ideas on Redesigning/Staging your home to get noticed. Whether you're selling or creating a new look for your home, Cotelle will walk you through step-by-step into a transformation you only dared to dream of!

Consultation on Redesigning/Staging your home includes:
- A walk through of your home, preperation of a new floor plan for the main rooms.
- Redesign, cosmetic and home repair solutions.
- Declutering suggestions.
- Curb appeal ideas to front and back yard.

Pricing:
2 Bedroom Home- $250.00
3 Bedroom Home- $300.00
4 Bedroom Home- $350.00

Consultation on one room- $ 50.00/Hour.






Home Staging/Redesigning services(optional)$50.00/ Hour.



Option "A": - A full property Staging: Includes Redesigning and Decluttering for every living space in your home and a full curb appeal Design for front and back yards. Maintenance issues adressed as needed.


Option "B": - Targeted property Staging: Includes Redesigning and Decluttering of the main rooms of the home and a curb appeal Design for front yard. Maintenance issues adressed as needed.


Option "C": - Home Staging only: Same as Option "B", but without curb appeal.


OPTION "D": - Redesigning and Decluttering one specified room.






Phone for an Appointment:
Cell: 306-526-3921