Barbara Chakan
home stager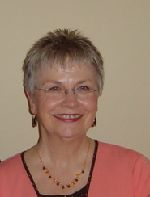 Elkhart, IN
574-536-1088
sosconsulting@verizon.net
"Creating the perfect space inside or outside"
My business is that of a home stager. I help clients to prepare their homes for sale, so the property can be showcased to highlight its fullest potential, and thus sell sooner and for the best price.
Redesigning living spaces is an important part of my job as a stager, but with my course work and certification I am also qualified to do interior redesign. Redesigners use their skills and the clients' furnishings to create a fresh look to any room/home that may not be for sale.
Staged homes sell on average 17% higher than a non-staged home. Call now for your in-home consultation, don't settle for less.
I have earned my certification as an International Staging & Redesign Professional from Quality of Course Design School. I am an Affiliate member of the Elkhart County Board of Realtors.
Services
My services include an in-home consultation, which will give very specific ideas for the client about projects necessary in the process of staging their property.

I will manage projects I am hired to complete, or coordinate the schedule for projects that may need the help of a contractor so all work is completed in a timely manner.

Stage the home using the homeowner's furnishings when ever possible.

Add curb appeal to outside landscaping.

The jobs may range from de-cluttering, packing, painting, and staging the rooms, just to name a few.
Testimonials
The feeling of warmth and spaciousness is so evident now throughout our home, thanks to your staging talent. Mike & Helen
I am enjoying the spacious feeling of my kitchen thanks to Barb's redesign talents. Colleen