Clutter-Less Emily Houghton
home stager , interior decorator , professional organizer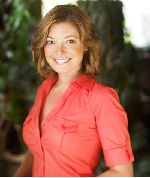 Toronto, ON
647-224-4637
emily@clutter-less.com
Clutter-Less
EVERY LIFESTYLE IS BUSY. EVERY LIFESTYLE IS UNIQUE.

We know...

Large or small. "Clutter-Less" can beautify and de-"Clutter" any space!!!

We at "Clutter-Less" blend "function & practicality".

- We work with your space & your lifestyle
- We maximize your quarters
- We provide the look and feel you desire
- We have the experience
- You will easily be able to maintain & manage
your new environment



"EASY IS OUR MOTTO"!!!
(*Emily has years of study including Staging/ Re-Design, Interior Decorating & Real-Estate.)
Services
Clutter Less offers services from consulting on paint colour and furniture placement, to complete room makeovers including painting/ renovating, furniture and accessories.

Do you simply have lots of clutter to deal with? Working with the client, Clutter Less can create a minimal and organized space that can easily be kept up.

Everyone has a different need and budget, and we will work with you to achieve your goals.