Intuition Decorating & Interiors Shannon Brillinger
color consultant , home stager , interior decorator , interior redesigner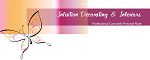 Palgrave, ON
shanbrillinger@rogers.com
Professional Care with Personal Flare
Intuition Decorating & Interiors...Puts the emphasize on professionalism, personal service and availability to you, the client. We understand your wish to reflect your family's individuality and are sensitive to your emotional attachment to your family home.
However,with a re-sale, there is a need for detachment and focus when preparing your home for viewing. Our unique ability to visualize your home from a potential purchaser's vantage point will help ensure a successful viewing and sale.
Our professional attention to detail and quality, along with our heart and understanding of that emotional attachment sets us apart from the rest.
Services
On-site Home Decorating/Staging/Re-Design
Professional Design Care
Homeowners...

Do you want to stay but feel your home is a little tired? Would you like to update by changing colours, or adding a few new accessories?
Let Intuition Decorating & Interiors...
Give you a new home at your old address!

Are you moving to upgrade or downsize? If so, you want professional style with the little touches that will help you make a quicker sale with the most return on your investment. Home staging has become an important add-on component of the real estate market over the past few years. Research indicates that utilizing the services of a home staging professional will set your home apart from the competition. Your home will show better in photos, thereby attracting more potential purchasers, higher offers and ultimately a higher selling price.

**************************************************

Real Estate Professionals Do you want...

A more appealing product?
To make more money on the sale of that property?
To help your clients finance that upgrade on their new home?

Contact: Shannon at Intuition Decorating & Interiors
(905) 880-0538