Janice Barfield
home stager , interior redesigner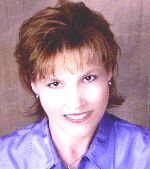 San Antonio, TX
832-725-5720
stagingessentials@satx.rr.com
Make A Great First Impression!
I have always had a passion for decorating and redesign. Before I knew that there was a field of staging, I had been involved in projects for myself and family members. When I retired from the field of nursing, I decided to pursue my dreams to learn and become a certified home stager.
My real interest became obvious when my husband and I moved from one city to another and it took a year to sell our home. As time rolled on, I asked my realtor if the fact that my home was empty was an issue. I suggested some staging of my own home. My realtor was not familiar with the concept at that time and did not recommend that we spend the money. We took a loss on our home to move it faster after a year of desperately waiting to sell. It was then that I knew that I would like to help other homeowners in the same situation. Since taking the course, I have had the privilege of staging an empty home for sale and have experienced the immediate sense of gratification that comes with a job well done. I have also recently designed a brochure highlighting my services. I look forward to working with homeowners and Realtors in and around the San Antonio area.
Services
As my client, you can expect an initial walk-through and assessemnt of the property to be staged/redesigned, a written report of the recommendations with suggested referrals for work to be performed, an estimate of time required to get work performed, optional use of furnishings at nominal rental fee/month if necessary, courteous and efficient work, supervision of any contractors that I recommend, the benefit of a second professional stager on the scene (as opposed to just one with most stagers). For private consultation, contact me by phone or e-mail at the above listed information.
Testimonials
Why use a professional stager? When we put our 1600 square foot house on the market, we had had a lot of showings, but no offers. Janice and her team came and, using only my personal belongings and a little bit of imagination, transformed our living area to make it look twice as big. Her ingenuity gave our home a much needed freshening-up and we had two families come for multiple showings soon after. We were very satisfied with the service provided and will definitely use her the next time we need to sell.
Holli Young