Sarah Mccullough
home stager , interior decorator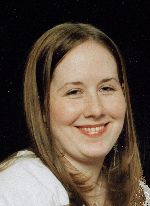 Kanata, ON
613-435-0447
skm_enterprises@hotmail.com
Designs that are smarter, not harder on your wallet.
Tired of that boring living room, or that drab bedroom, thinking of redecorating, but don't have the thousands to do it. Well than just think you could hire a designer who actually wants to save you money while still delivering great design.
My approach to design is that one doesn't need to spend a fortune to get great design. I would say I design around budget while still maintaining quality. I am new to the professional interior design world however as being an artist for main years and designing many of my and friends rooms I have a good deal of knowledge when it comes to design. When I would paint with oils or acrylics, blending an
I was born on a warm morning one September 13 1982 to wonderful parents and an older brother excited about having a sister. My parents throughout my life have been an inspiration to me, as well as my brother pushing me to compete with his artistic ways. My parents have had their hands full with two very artistic children, one an actor the other an artist. But through it all they have encouraged us and inspired us to keep improving and never stop learning.
I have always decorating the places I have lived from the little apartments I first lived in, to the house I now own with my parents and husband. I have also decorated for some of my friends apartments and my parents past apartments. I basically used that as a palette to experiment with different painting techniques or different furniture layouts. I first started off using my artistic talent to make money by paint murals for several daycares and the families who kids went to the daycares. I than worked with my parents in their company, while in college eventually taking over the business for a time. From there I transformed the business in a company managing a kitchen in a hotel with my future husband. From there, again I morphed the company in a cleaning/painting company returning more to the artistic side. I would clean people's houses or apartments as well as paint them, only inside. From there I moved to another province where I continued with just the cleaning people's houses. After a few months of that I worked at as a laundress at a spa. I have done many things in my time but whatever I would do for money I always continued to decorate on my spare time. I was always changing my homes and suggesting what people may want to do to give their home a fresh new look. I have moved around quite a bit in my life and this has given me much opportunity to learn the dos and don'ts of interior design.
My formal training in interior design is still proceeding as I am doing a course part time from home as I take care of my 9 month old. I have an A.E.C in 3d animation and design, as well as 1 year in illustration and design. I've had 4 years in a private art school with a professional artist. As well as much experience exploring the world of art and design on my own.
Services
I offer clients reasonable quotes with my own suggestions on style. I will work with just about any space and any desired style. I also do staging for selling your home. I bring clients my knowledge of the design and organizational skills.