Marie Blackburn
color consultant , home stager , interior redesigner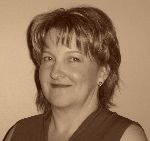 Sherwood Park, AB
780-991-4068
marie@blackburnredesigns
YOUR furnishings, YOUR Personality, OUR Creativity
Marie has been helping friends and family decorate, renovate, and organize their homes for many years. She decided to turn her keen eye for detail, passion for decorating, and her down-to-earth style into a full-time career.

She is passionate about helping women turn their homes into a reflection of their unique style and personality, thus creating havens they can be proud to call home.
Services
Color Consultant
From drab to fab! Just by adding color, a tired room will be transformed into a beautiful, inviting space you can be proud of.

Interior Redesign
One-day makeovers using your existing furnishings, artwork, and accessories. For less than the cost of reupholstering a piece of furniture, you can have a fresh and fabulous new look by transforming what you already own!

Home Staging
It only takes seconds for potential buyers to form an opinion of your home. Curb appeal is crucial to intriguing them to want to look further. Once inside, they visualize themselves and their belongings living in your space. Our goal is to showcase your home so it leaves a lasting impression over the competition on the market.

Residential Organizing
Providing a helping hand to restore order, harmony, and peace of mind to your world. We understand life is busy and one of the first things that can become neglected as a result of this frenetic pace is our home. This leads to clutter and often times, a chaotic living environment. Over time this can weigh us down both physically and emotionally. Our goal is to empower clients by providing them with the tools, systems and strategies to maintain order and functionality, with ease!
Testimonials
Marie, your initial consultation, prior to the renovation of my dining room and living room spaces, have made a wonderful and inviting difference to both of these spaces. Your suggestions for colours and placement of furniture pieces were perfect. Your final redesign, after the renovation, has made these spaces even more pleasing and harmonious. You most definitely have an eye for beauty and a sense for what works to create spaces that are inviting, warm and relaxing. Thank you so much! Ginette D'Silva