Diane M Hoffmann, ISRP
color consultant , home stager , interior decorator , interior redesigner , professional organizer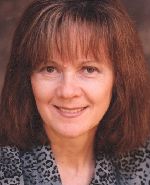 Campbell River, BC
250-850-1163
drdhoffmann@gmail.com
Your home or business environment should reflect your whole person or team -- spirit, soul and body.


Have you ever been in some places and, even though there were nice furniture and accessories in the room, it just didn't feel right. That's because it lacked balance or harmony somewhere between the colors, patterns and textures.

My approach is to help you achieve that harmony, which is soothing to the eye and emotion, in the most personal and efficient way.

Whether you are staging to appeal to buyers or re-designing to magnify the soothing impact of your home or business on yourself and your family, or on your team, I will help you do that as quickly, effectively and economically as possible.

Call me for a free needs analysis...
Extended bio:

As an International Staging & Redesign Professional (ISRP) from QC Design School, I have returned full circle into interior decorating specializing in home and business staging, re-design and streamlining.

Several years ago, I took a course in Interior Decorating from ICS, Montreal, and received a Diploma.

While my husband and I owned and operated a sailboat dealership in Ontario, I used my interior decorating skills in the specialty areas of boat interiors, private airplanes, restaurants and limited re-design of homes until the early 80's.

After closing the boat business and selling the marine interior business division, my career path took me into graphic design and production for the next ten years where I produced corporate newsletters, promotional materials and communication manuals.

This brought me eventually into business consulting and services which I still offer today after having made the move from busy Toronto to beautiful Campbell River, BC.

Now, as an International Staging & Redesign Professional (ISRP), I am ready to help you achieve your personal and professional goals in staging or redecorating your home or office. Give me a call today for a free needs analysis.
Services
Services offered:

-Home and Business staging and re-design
-Home and Business de-cluttering and streamlining

Just give me a call to discuss what you would like to see in your home or office environment, what you would like to achieve. You may need a lot of change or just small improvements that will make a big difference. It's amazing what the right color, texture and pattern, and some decluttering and streamlining will do to restore harmony in your environment. Reasonable rates.

FREE needs analysis.

Call today,

Diane M. Hoffmann