Cheryl Caron
color consultant , home stager , interior decorator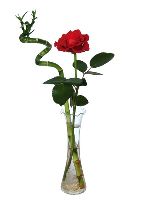 Winnipeg, MB
204-799-7324
ClassyAndSassy@mts.net
Love The Space You Live In!
LET ME WORK WITH YOU TO CREATE YOUR DREAM HOME!

If you want to freshen up your space or create a whole new look I can help you make it happen. Together we can create an environment of warmth, comfort and liveability. I am a creative and imaginative person with practical skills in bringing ideas to existence.
I offer economical solutions using creative ideas that will help you develop a design plan that meets your tastes and meets your budget. Even if you are on a tight budget I can work with you to help you get the biggest bang for your dollar.

I provide a professional and friendly service to develop a successful, functional and beautiful solution.

Call Cheryl at (204)878-4969 or email me at ClassyAndSassy@mts.net to schedule your consultation so we can begin transforming your house into your dream home.
Services
Most of us have ideas on how we want to decorate our homes but are unsure of how to make those ideas a reality. Have you ever looked around your room and thought:

How can I give this room a whole new look?
What paint color will look best?
Where should I put my furniture?
What kind of window treatment should I use?
What style of furniture should I purchase?
Do I need a picture on this wall?

I would love to work with you to accomplish the following:

Define your personal style.
Create color schemes.
Arrange your furniture.
Advise on window treatments.
Make new product selections.
Accessorize.
Testimonials
My parents decided I couldn't pick out the colors for my bedroom and bathroom by myself. They asked Cheryl to help me decide what I really liked. We had a lot of fun decorating and I love my rooms. Thanks for your help!
Teenage Girl
Our daughter was determine she would decorate her room the way she wanted. We wanted her to have some freedom in the decisions but the colors she wanted didn't make any sense to us. We asked Cheryl to give her a hand and it was an awesome experience for us and our daughter. Thanks.
Teenage Girl's Parents