Teresa Mikelenas
color consultant , feng shui consultant , home stager , interior decorator , interior redesigner , professional organizer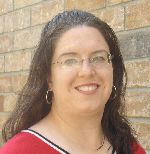 Milton, ON
905-875-1715
info@harmoniousinteriors.ca
Helping you live in harmony with your home's interior spaces!
Harmonious Interiors By Teresa provides residential interior decorating services primarily in the greater Toronto area of Ontario.

Harmonious Interiors believes in creating beautiful interiors that are in harmony with: the people who live in them, the surrounding architecture, as well as other spaces and rooms in the house.

Harmony is about bringing together different parts such that the end result is an attractive whole!
Teresa Mikelenas grew up in Milton and has been decorating and rearranging her own spaces since she was a child. Teresa has an education background in accounting, which helped propel her ambition of operating her own interior decorating business.

Teresa received her additional interior decorating training and Feng Shui (for interior decorating) training with The Sheffield School of Interior Design (school is based in New York City). Her colour consulting training, home staging and redesign was with QC Design School (QC Quality of Course Inc.).
Services
Interior Decorating

Harmonious Interiors will help you transform an empty space, outdated space or residential office space into a wonderful space. Always working within the client's budget, Harmonious Interiors provides consulting services on an hourly basis up to full room decorating at cost plus commission.

Feng Shui (for Interior Decorating)

Feng Shui consultations are available on an hourly basis. Feng Shui is essentially the placement of objects in our environment for optimal Ch'i (life force/energy) flow. Consultations will require either a copy of a scaled floorplan (from the builder), or a reasonably accurate hand drawn floorplan of the house.

Home Staging and Redesign

The home staging process can include: depersonalizing, de-cluttering, packing items which are not going to be displayed during the showings, redecorating, colour consultations, and rearranging furniture and accessories for showings.

Colour Consultations

For some people, picking the paint colour for the walls of a space can be very frustrating and time consuming. Let Harmonious Interiors take that frustration away and save you from wasting further time. Allow Teresa to come to your home and help you pick an appropriate colour for your space(s).
Colour consultations are performed on an hourly basis.

Professional Organizing

Professional Organizing is available if you are in need of getting rid of clutter, getting your house organized and/or need storage solutions.

Special Occasion Decorating

Special occasion decorating is offered at an hourly rate and goes above and beyond your traditional streamers and balloons. It helps with making the ambiance more comfortable and admiring, whether it be a birthday, a baby or bridal shower, school graduation, Canada Day celebration, a barbecue, Thanksgiving, Halloween, or Christmas!