Judith McCarron
color consultant , home stager , interior decorator , interior redesigner , professional organizer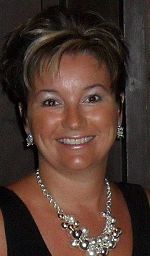 Dartmouth, NS
902-444-6608
pjmccarron@eastlink.ca
At STAR DESIGN...your home will "SPARKLE"
Welcome...I have been involved in Interior Design most of adult life. I decided to become accredited and open a business to allow my ideas to be shared with others. I take pride in transforming rooms and lives by my personal approach. I enjoy meeting and working with clients to help make their design ideas come to reality. At Star Design, my motto is taking simple plans and walking the clients through the selection process to the completion of the project. Making your space comfortable and liveable with style and sophistication is my goal.
Education

University College of Cape Breton…Science Program – 1983

Sheffield School of Interior Design…September 2007

Experience

I have spent many years, planning and developing design ideas for people in all walks of life from business to residential. I have a keen interest in organization and balance, which can offer a wealth of understanding in design structure. I have compiled a number of worthy individuals to assist me in sourcing, planning, colour selection and textile design, who have greatly broadened my knowledge base and continue to provide invaluable advice and collaborative work.
Services
Services Offered

• Design Consultation
• Colour Selection
• Furniture Layout
• Textile Choice
• Home Staging for Sale
• Home Makeover

Please note: All consultation and selection options are billed by 1 hour increments at a cost of $75.00per/hour.


Design Consultation:

This option offers clients everything from a one hour design preview to a full implementation showing before and after choices with boards, including colour, textile and furniture selection and layout. Overall before and after… options for updates and change, will include a more in depth interview with clients and a more extensive search criteria for final product. This will involve helping clients make the choices they are looking for and offering professional design options.

Colour Selection:

Helping clients pick out colours for interior and exterior selection. This may include accompanying a client to store of choice with colour consult.

Furniture Layout:

Assisting clients in repositioning furniture for function, convenience, comfort, style and balance.

Textile Choice:

Making material and fabric selections, work with existing or new design elements of the home.

Home Staging for Sale:

Assisting clients prepare homes for sale, by consolidating belongings, redesigning existing layout and helping to achieve maximum potential for maximum profit.

Home Makeover:

A complete redesign, incorporating new and existing elements, resulting in a fresh and updated design style.