Mark Lascelle
color consultant , interior decorator , interior redesigner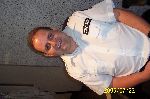 Ottawa, ON
613-232-3991
lascellem@hotmail.com
boutiqu ME is my clothing boutique

Avon.ca

Mary Kay.ca is cosmetic companies work for


My biography - presently taking this design course

very interesting, teaching alot of skills, professional, videos are of a learning experience

With help of the books, I can now have a creative idea of what the client wants..

I also studying bridal consultant at International Correspondence School - presently have 70% at the first module in being able to conduct a wedding

I also have a webpage through virtualvillage.ca
go shops, view ads, boutique ME have beautiful gowns from wedding to special evening to spring/fall fashions, this business operates on consignment.

I find with such much potential - why am working as a security guard and a cleaner.

This is why, I am teaching students to have ambition persue their dreams at any age.

I had vocational high school, went back to college upgraded to grade 12 math , english finally, pursueing my dream as a bridal consultant and designer.
Services
1. offering clients home decoratoring tips/ideas

2. Renovation ideas from floors/ painting etc.

3. Measurement and Angle room dimenisional diagrams

4. Avon Cosmetics Sales/ team assembling

5. MaryKay Cosmetics Sales / Facial classes -- Hiring of Beauty Consultants

6. NewShine Auto Detail - Complete Detailing of vehicle - package deals

7. Boutique Me - Consignment Boutique

8. Bridal - Events organizing - decoratoring

9. Bridal - Wedding gown - boutique - choosing a gown

10. Bridal - planning a wedding

11. Bridal - organizing gay/lesbian - committment ceremonies

12. Starting your own business - lecturing