Joan Kent
home stager , interior redesigner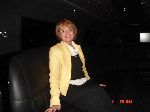 Elkford, BC
250-865-2781
geojoan@telus.net
Redesign and Conquer
Enhancing your property with staging, redesign and decluttering techniques


"Redesign and Conquer" offers onsite staging and redesign consulting, providing professional knowledge and experience in the industry.

Clients will be homeowners who want to increase the value of their homes for sale or rent by using various staging, redesign and decluttering techniques that will show their home at its fullest potential.

Staging and redesign has enjoyed a tremendous increase in popularity over the last five year, as home sellers have realized the need to have their home standout above the others in a very competitive real estate market.
Qualified redesigner and home stager of QC Design School.
Several projects from as simple as decluttering closets to redesign and staging various rooms in the home.
Services
Decluttering, Staging and Redesign of existing home for the purpose of selling.