Katherine James
color consultant , home stager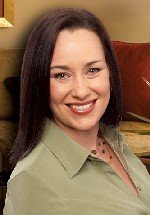 Oakville, ON
289-242-7595
katherine@setsaleandgo.com
------Set Sale and Go Home Staging------
-------Sell Your House in One Day!-------
Katherine James, of Set Sale and Go, has moved and set up her home 22 times in the last 21 years. Transforming spaces from 500 to 4000 square feet into fashionable homes on a limited budget helped her realize her talents in redesign. She knows what it takes to plan and execute a successful selling and moving house campaign.

Using her own staging techniques, Katherine has recently sold three of her personal homes within a weekend. All sold for full list price or more, with multiple offers and astounded her Realtor. She also sold a rural property in less than a month for a significant profit, after staging and Katherine's specialty - PAINT
Meet Katherine James!
With a track record of success, you can trust Katherine to help you make your home the best it can be. Katherine's techniques and keen eye will help you sell faster and potentially for top dollar. Her tips and tricks constantly have people saying, "I never would have thought of that," and "I can't believe how great it looks."

Contact Katherine and have her work her magic for you!

Katherine James is a Graduate of The Staging Diva™ Home Staging Business Training Program, created by internationally known home staging expert Debra Gould of Six Elements Inc. Debra Gould's home staging expertise is featured in CNNMoney, The Wall Street Journal, Reader's Digest and HGTV.

Whether you are getting ready to sell and are looking for some paint colours to highlight the features of your home and to appeal to buyers, or you are looking to create your own look, Katherine can help. As a Professional Color Consultant, Katherine is a pro at selecting colours to create a home that inspires you OR one that encourages potential buyers to move in. Katherine can also make recommendations to professional painters and paint companies to help you complete the job.

Katherine is a member of the Real Estate Staging Association. RESA Members are a global community of professional home stagers committed to advancing professionalism and excellence in real estate staging.

Katherine specializes in knowing what potential buyers are looking for. One consultation with Katherine and her years of personal experience, and natural talent, along with her professional background in architecture and design, will transform your family home into the stylish show home buyers are demanding.

Check out Katherine's Blog on Active Rain.

**Katherine and Set Sale and Go are fully insured.
Services
Home Staging Consultation
Katherine will evaluate your home's appeal - both interior and exterior. At the end of our consultation you will receive a comprehensive written report including recommendations for improving areas of concern as well as suggestions on how to highlight each room's best features. You will be billed a flat fee for up to two hours of consultation. Time beyond the two hours is charged at an hourly rate.
Home Staging Services
Katherine will ensure your home is ready for viewing. We will edit and depersonalize, rearrange your furnishings, lighting and art work, focus the view of each room on its highlights, and where necessary add a few simple items. We can recommend what should be stored and when rental furniture should be brought in. Our home staging services will be billed at an hourly rate.
Professional Trade Referrals
If you choose to perform some of the more complex plans we may suggest, we can help you bring in the troops by liaising with trades on your behalf or we can make recommendations to you. We have a list of preferred trade professionals to help you get your home ready for sale. Just ask and we are there to help you make the right choice to suit your needs.
Testimonials
Thank you so much. We sold the house last night to a young couple for over the asking price. It took 5 days. We are very very happy. Thanks for your guidance and input. It made a huge difference. I've given you a glowing recommendation to Vivianne and Mark (the realtors). I told them how helpful your specific suggestions were and how your excellent communication skills helped clarify what was needed without making me feel defensive. I only wish I'd had you come through a month or two before listing.
Donna Mitchell, Hamilton, ON
I want to let you know that our home got sold within 2 hours! We are in the final stages of processing the sale. Thanks a lot for your advice. I think it made a big impact in making the house presentable to the buyer.
Ashok & Jayanthi Jain, Mississauga, ON
Just a short note to say "thank you" for staging my condo for sale. I was extremely happy with the results! My real estate agent, Ronn James managed to get $5,000.00 over my asking price for the condo. I am sure that the staging you provided was one of the reasons my condo sold so quickly. I thought that my condo was ready to sell as it was, but the suggestions that you provided made a big difference. I would definitely recommend your services to anyone listing their home for sale.
Julie Menzies, Hamilton, ON
See All Testimonials