Reem Shibel
home stager , interior redesigner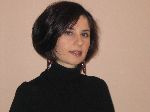 Toronto, ON
647-833-3547
dressnshow@yahoo.com
Dress 'N Show...Your Home
At Dress 'N Show, our goal is to provide homeowners with home staging advice at affordable prices. Through our staging consultations, we assist homeowners in selling their properties faster than they would otherwise by highlighting important features and using lifestyle selling techniques that attract buyers.

Research shows that 58% of buyers make a decision to buy after seeing 10 properties. Let us help you turn your house into a must-see property.
Statistics

From the 2005 & 2006 Maritz Research staging polls:

- 79% of sellers are willing to spend up to $5,000 to get their house ready for sale -- working with the right staging consultant maximizes return on investment.

- 63% of buyers are willing to pay more money for a house that is move-in ready.

From a 1999 Proctor & Gamble survey:

- Elements that create 72% of the first impression inside the home are within the control of the seller--well trained staging consultants know how to show these to their best advantage.

From a 1999 survey by Joy Valentine, Coldwell Banker Broker, on 2772 homes in 8 cities:

- Homes that were staged sold in 13.8 days.
- Homes that were not staged sold in 30.9 days.
- The staged homes realized on average a 6.4% increase over the list price.

From an April 28, 2006 AOL Money & Finance poll of over 15,000 people online:

- 87% of people said that home presentation makes a difference in most sales.

According to Canadian Staging Professionals (TM), the average seller in Canada is over 57 while the average buyer is around 32. A staging consultant can bridge the gap.

Dianne Usher, senior manager at Royal LePage Real Estate Services, says "buyers often make up their minds about a home within the first few minutes of entering the front door."

Reasons to Stage Your Property

The Real Estate Staging Association states that professionally staged properties...

1) Look better than others on the market.
2) Sell faster.
3) Typically sell for more money.
4) Look better in print and internet ads.
5) Receive more foot traffic.
6) End up on a buyer's "must see" list.
7) Are viewed by buyers as "well maintained."
8) Are viewed as "well maintained" by appraisers.
9) Are often appraised at higher values.
10) Are "move in ready."
Services
Consultation: The consultation consists of an assessment of your property that lasts approximately 1.5-2 hours. The staging consultant will assess what needs to be done in each room for the property to be ready for sale or for living. Upon completion of the assessment, the consultant will meet with the homeowner to discuss the recommendations in more detail.

Please note that Dress 'N Show doesn't provide showcasing services.

Shopping: If you want to update your décor but don't have the time to shop for furniture, artwork, and accessories, then our personal shopping service is for you.

Energy Clearing: If your property is appropriately priced, and you have decluttered and staged it, but it's still not selling, then you may need our energy clearing service. Dress 'N Show understands the importance of energy and how a property feels to a prospective owner, and so we have introduced this unique service to decrease the time that your property remains on the market. Please enquire.

Why Should You Hire Dress 'N Show?

Because Dress (RSQ)N Show's owner, Reem Shibel, has been trained by Canadian Staging Professionals and is a graduate of QC Design School's Home Staging and Redesign program. She is well known for having a sharp eye for details, a high appreciation for decluttered and organized spaces, well-honed listening and communication skills, and a natural predisposition for implementing plans. Leap into the future now. Hire a fresh pair of eyes before listing your home. Call Reem at (647) 833-3547.
Testimonials
"I have known Reem Shibel for almost 15 years now. Having roomed with her at the university dorms gives me greater capacity to speak openly about the tangible and intangible parts of her character. She has a keen ability to understand people at a glance and is almost always accurate in her understanding which makes her best fit for responding to customer whims and desires. Moreover, Reem shows high sensitivity towards her environment and cannot function without structure and order in her surroundings. In fact, she abides by "first thing's first" and spends ample time putting order to things before proceeding to the musts. Not surprisingly, her perfectionist nature prevents her from leaving business unfinished. Her appreciation of fine taste and beauty allows her the advantage of always functioning beyond approval or expectation."
Layali, Educational Psychologist
"Anyone who is even slightly acquainted with Reem knows that she possesses an enviable set of qualities that continuously sets her apart from colleagues. In every project she undertakes, Reem provides a high sense of commitment, strong business ethics, immense professionalism, sound judgment, good attention to detail, honest feedback, high integrity and outstanding verbal expression. This has earned her a tremendous amount of respect from all clients, colleagues, team players and superiors she's worked with over the years. There is no doubt that her new clients will be more than pleased with the quality of service she will be providing."
Mona, Financial Consultant