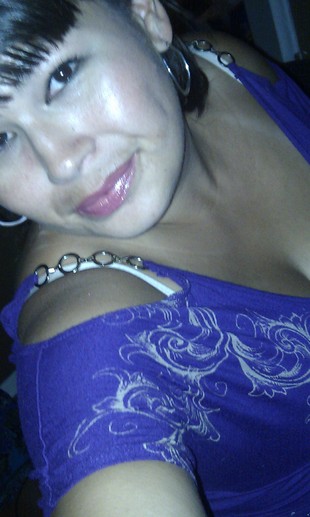 Sault Ste Marie, ON
705-297-0216
angel.agawa@gmail.com
Angel Faces, cuz life's colourful!
My name is Angel, and I am a mother of two. I am making a career change to the Make up Industry. I was in the Culinary field, which is not that far of a stretch from the make up world, only, what I made visually appealing, was edible. :) I love my career in the Culinary field, but I know I love the make up application and the endless ideas and creativity for make up. A vast variety of anything that comes to mind can be done, on the other hand for food, its quite limiting, but none the less, its delicious.
I intend to incorporate my love for food and my love for make up, and turn them in such a passion, that will be incredibly contagious to anyone I service. They will be just as excited as me, (and Im pretty stoked just thinking of what I can do for you and to you!)
I'm recently new to the world of make up, I've always worn make up, just not to the dramatic extent of it. That changed.
I was pregnant with my second child and had severe morning sickeness and was bedridden for several weeks. During my several weeks of sickness, I decided to start watching videos on youtube for make up application. That was ALL I did. It was all I could think, the videos, OH MY GOSH!!! Just absolutely stunned with what can or could be done with the application and the various techniques, the brushes available. I fell in love all over again.
I have an education in the Culinary field. I have my Chef Certifcation as well as Culinary Management Diploma already. This was my passion for several years, and prevented me from wearing the kind of make up I was very interested in. The hot kitchen, just melted off my make up all the time, and wasn't even worth it to apply, but I did any way.
Now, ever since those moments I was suffering with the morning sickness, that I had all day, it was the make up videos that got me through. Once I began to feel much better, I started to practice doing various looks I watched on the videos. I can honestly tell you, I love doing it, wish I had girls to do it to and share everything with.
I am so happy I have two passions in life that help generate income for me. Or that will generate the income and a full life of happiness. I will be getting up everyday, and looking forward to the new creative world of Make Up Artistry and I can and will incorporate my knowledge of the food world.
Im excited and look forward to the next 5 years. This 5 year plan has begun once I mailed out my information for the program at the QC Make up Academy.
Services
Im planning to offer an alter ego.
It's what make up does to you. It's how it makes you feel, it can take you to the top of the planet, in your world, and you forget how you felt before, because now, you feel so great you don't think its you, but it is.
From anything you can think, fantasy make up to a dramatic eye to go out to a special event.

I'll fill in more once I've progressed along.

Still love it if you would let me show you a world of make up, and how it can make you feel, change your outlook. Its a small power on life, that gives you the greatest power, to feel absolutely great about YOU.