Nicole Bujold
home stager , interior redesigner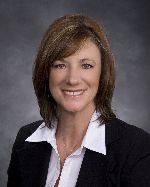 Moncton, NB
506-853-3318
moncton-home-staging@rogers.com
The Art of Transformation
As a licensed REALTOR and Interior Staging /Redesign Consultant, I take the worry and stress out of selling your home in the shortest amount of time for the highest equity possible. I do this by correctly pricing your home, showing you how to prepare your home to appeal to the largest number of buyers, and handling all the paperwork - from listing your home to closing the deal.
Home Staging helps create an emotional response to a property.
With the growing number of houses on the Real Estate Market today, Staging is more important then it has ever been.
Services
Nicole Bujold

Moncton Home Staging

Home Staging – Interior Redesign

The Art of Transformation

What Staging Services are available?

A professional Home Staging Consultant will provide as few or as many services as you want.
It starts with getting to know you and your home over the phone and for us, understanding your needs, desires, timeframe and budget available. Sometimes one hour will suffice to give a client an idea of the most urgent things to get done to prepare the property for sale. Or a more detailed consultation is scheduled with you at your house at a quiet and convenient time when you can allocate 2-4 hours of your undivided attention to the consultation. The client will have a checklist of our recommendations and will decide where he/she needs me the most - home staging is never the same!

We offers a wide range of services:

ONE hour «walk through» basic consultation – verbal recommendations and tips.
Detailed consultation including a checklist of recommended to-do's and establishing the priorities.
Shopping for accessories.
Paint color selection.
One day makeovers/Interior Redesign.
Depersonalization : removing excess furniture & accessories.