Patricia Pastor
home stager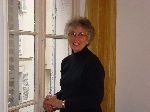 Maryville, TN
865-202-4493
patpastor7@charter.net
Staging Is the Key!
Staging is the key you need to give your home an advantage in a competitive market!
Staging is preparing your home so that buyers can picture themselves living there comfortably. I can show you how to make that happen!
Together, we can help your home sell more quickly, and for more money, than it would if it weren't Staged to Sell!
I am a Home Staging and Redesign Professional with a degree in psychology and I know, from personal experience, that home staging really works! When we decided to relocate from Northern Virginia to Maryville, TN, we needed to sell our home of 35 years. I spent several weeks staging the house before putting it on the market with a real-estate professional.
Two other houses, that were the same model as our home, were also listed and within two blocks! Our home sold (at a substantial profit)and the other two ended up becoming rental property.
Staging really is the key!
Services
Services Offered by Staged to Sell, Inc.
1. An initial home visit to:
•Assess the outside of the house and provide a list of suggested repairs and improvements needed to increase the curb appeal of the property.
•Assess each room of the house and provide a list of actions needed to create an environment that is visually and physically appealing to potential buyers.

2. A follow-up home visit to assist in the placement of accessories and evaluate the improvements with the homeowner.

Additional services as requested:
1. Decluttering
2. Rearranging furniture
3. Staging cabinets and closets
4. Accessorizing