Denene Guest
interior decorator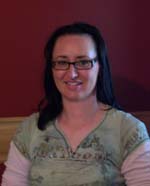 Granum, AB
403-687-2838
Every house needs a "Guest Room"!
Welcome!  I would like to introduce you to Guest Rooms Interior Design - an exciting new full service interior design business providing customers with an affordable option to the high cost of big city interior designers.

As the principal designer - Denene will listen to your needs and wishes, and also consider your lifestyle to create tailored spaces that reflect who you are - spaces that make you feel comfortable and at ease.

You can be involved as much as you wish, and with our customized fee schedule we can fit any budget.

If you desire a "Guest Room" or a whole "Guest House" I can help you realize your dream!
Graduate from the QC Design School in Interior Design
Services
Full service interior design - Let's start from scratch!

Color consultation -so many colors, so little time...
Window treatments/Custom Designs - Blinds, Valances, Panels - oh my!

Furniture and room planning - Where oh where should I place my sofa?

*Room Packages Available*