Dorothy Chambers
home stager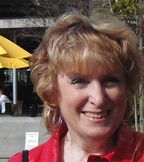 N-Vancouver, BC
dorothy1@shaw.ca
Set the stage to sell your home with Deesign Home Staging & Interior Design.
Welcome to Deesign Home Staging and Interior Design.

Did you know that, on average, staged homes can sell up to three times faster than non-staged homes?

When you decide to sell your home, you want to sell quickly and for the highest price possible. Home staging will help you achieve these goals.

Let me help you create a great first impression that will entice buyers to put an offer on your home before they've even seen the whole house.
Services
Free consultation including estimate of cost and exploring options within available budget.

Assess inside and outside of home to decide what actions must be completed to get your home ready to show. We do the analysis. During the session, we provide you with personalized recommendations, room layouts and detailed information on how to prepare your house for every showing.

Produce action plan for home owner. Offer support in providing resources needed to stage home. We bring in art and accessories to suit your property style. We look at each project individually and make it look fabulous so that everyone who walks through the door will want to live there.