Tricia Courneya
interior decorator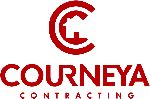 Toronto, ON
416-466-2909
TrishCourneya@mac.com
Family owned and operated business for twenty-five years.
We are a Contracting business who specialize in kitchen and bathroom renovations. I am currently in the process of completing a interior design course which will enable us to help you with all of your renovating needs. From start to finish.
Services
We begin the renovation process with consultations. Discovering what both your needs are and what your budget is. We will help with design and layout and completely gut interiors. Electrical work and plumbing are subcontracted out with reliable Tradesmen.
We can help with complete designs, including choosing paint colours and furniture layouts and choosing fixtures and appliances.