Micheline Bujold
home stager , interior redesigner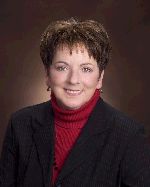 Moncton, NB
506-383-5962
monctonhomestaging@rogers.com
The Art of Transformation
I renewed my interest in design and home decor while renovating my own properties. My experience in this area led me to a practical knowledge of home improvements that can help you achieve a more marketable look for your home while spending a minimum amount of money.

I am passionate about making your home look its absolutely most beautiful so you sell sooner and for more money.

Using some simple and effective techniques, Home Staging can make a huge difference when selling a house.

Stage It….Sell It
Services
Micheline Bujold
Moncton Home Staging
Home Staging – Interior Redesign

The Art of Transformation

What Staging Services are available?

A professional Home Staging Consultant will provide as few or as many services as you want.
It starts with getting to know you and your home over the phone and for us, understanding your needs, desires, timeframe and budget available. Sometimes one hour will suffice to give a client an idea of the most urgent things to get done to prepare the property for sale. Or a more detailed consultation is scheduled with you at your house at a quiet and convenient time when you can allocate 2-4 hours of your undivided attention to the consultation. The client will have a checklist of our recommendations and will decide where he/she needs me the most - home staging is never the same!

We offers a wide range of services:

ONE hour «walk through» basic consultation – verbal recommendations and tips.

Detailed consultation including a checklist of recommended to-do's and establishing the priorities.

Shopping for accessories.

Paint color selection.

One day makeovers/Interior Redesign.

Depersonalization : removing excess furniture & accessories.
Testimonials
I use a Stager for my listings because I know in this Buyer's market that my listings are going to shine over my competition! Agents know that they are going to find a spotlessly clean house; a decluttered house and will have rooms that will define what they are.
Lisa Elliott, Exit Realty Associates