Carolyn Potter
interior decorator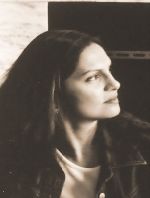 Oakville, ON
905-483-8884
potter.carolyn@yahoo.ca
Designing with you in mind
Carolyn Potter, a gifted interior redesign specialist, began her career with moonlighting assignments while working her day job as a paralegal for some of Canada's premier law firms. Successful commissions confirmed an original youthful passion and generated new opportunities to explore a wide range of residential redesign challenges. Formalization of Carolyn's training is being completed through studies at QC Design School in Ottawa, Ontario, but the real measure of Carolyn's talent and delivery is found in her portfolio and testimonials from her satisfied clients.
Carolyn's redesign style extends beyond simply interior decorating. Beyond the basic colour consultation, space planning and layout services offered by similar professionals, she is also a hands-on craftsman: she creates and sews her own window treatments, bedding and soft furnishings and has extensive experience sourcing, repairing, reupholstering, refinishing and repurposing antique and thrift store gems in order to deliver high quality, one-of-a-kind solutions that are both custom and cost effective. This expanded scope of redesign services has created a signature style that is both earth- and pocket-book friendly, generously influenced by the best of shabby chic, French country, eclectic and traditional styles.

When she's not delighting her clients or sourcing another priceless treasure for her current projects, Carolyn enjoys spending time with her husband and two children and hosting fun-filled, conversion-rich formal dinners for close friends at her home in Oakville, Ontario.
Services
Consultation: The first step in any design process is the consultation. A detailed questionnaire will determine the scope of your project, your expectations, priorities, likes and dislikes and of course, budget.
Style Identification: What is your design style? Not Sure? With a few simple questions I can help I can help you define it so that your new space reflects your taste.
Colour Consultation: Do you have a favourite colour? What mood do you want to create?
Fabric Consultation: Determining the use of natural or synthetic fibres, product care, versatility, correct weight and texture of fibres for all your fabric needs.
Space Planning and Layout: What goes where? When items are placed in their correct space it just works!
Furniture Selection: Determining function of a room. Sourcing any "must" have items. Updating or refinishing an existing piece. Incorporating new items with your existing furniture.
Material Sourcing: Sourcing of furniture, fabrics, lighting, accessories and artwork.
Design: Preparation of interior plans, including floor plans, elevations and presentation boards.
Fee Structure:
• Select the full service option
• Individual room packages; or
• a La Carte from one of my many services

Whatever your choose I guarantee to see the project finished to your satisfaction and beyond
Testimonials
I have emailed some pics of the gorgeous curtains.....I still absolutely love them......they are perfect. I am sure I will be needing your services again. A master bedroom redecorate will be in the cards soon - take care, all the best. - Stephanie
Carolyn made my daughter's beautiful curtains, matching bed skirt and sham. She was professional and fun to work with and solved our sunlight problem by sewing a black out to back of the curtains –it is amazing! Everything ties the room together now and it looks fantastic! Thank you so much Carolyn –can't wait to work on other projects down the road. - Ros
Your work continues to give me great pleasure. Your expertise in colour schemes and textures is amazing and when it was all done - wow - what a beautiful difference your lovely work and efforts made. I will need you again very soon - my living room is still in the process of repairs. Thanks again - Annette
See All Testimonials