Vanessa Crisci
color consultant , home stager , interior decorator , interior redesigner , professional organizer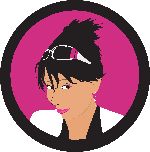 Newmarket, ON
289-221-3355
vanessa@missfixit.ca
"Cut Stress & Simplify Your Life!"
Miss Fix It is a sole proprietorship that is owned and operated by Vanessa Crisci. Vanessa is an active member of the Newmarket Chamber of Commerce. She is also an active member of Professional Organizers of Canada and has successfully completed the requirements for the title Trained Professional Organizer. Vanessa is also in the process of attaining her diploma as an International Staging and Redesign Professional. Vanessa has completed the MOUS (Microsoft Office User Specialist) courses through Seneca College which has made her a specialist in the following computer programs: Word, Excel, Outlook & the Internet. Vanessa has also worked as an office administrator and assistant for several #1 producing agents and real estate offices which has made her familiar with the Real Estate market, terminology, Real Estate programs and what it takes to sell a home!

Vanessa's love for living life shows through her out-going personality, her honesty, positive energy and creative thinking. With the continuing drive to help others succeed and create living spaces and minds that are "Stress Free", is what Vanessa cares about most. Her passion for helping other people is beyond words. Vanessa can adapt to any size project or clients request without hesitation.

Vanessa loves seeing her clients faces light up with excitement as they see their spaces transform into their dreams. She receives great satisfaction in organizing and decorating homes and offices to create a warm and inviting place to live and work. She also receives great satisfaction in helping others sell their homes at their best potential.

Vanessa strives to provide her clients with the best possible service by constantly updating herself with courses, chapter meetings, research and reading to keep her updated with the newest tools, tricks and information to provide her clients. Her goal is to help you help yourself, your family or co-workers with guidance, patience, honesty and support in order to reach all your goals.

Vanessa loves to get involved with hands on assistance and advice to help her clients by working one on one with them on every task. Vanessa uses her great listening skills to understand exactly what her clients want and need so that they can leave this stress free process with the utmost results. She believes that everything in your home needs a place to live and she will help you make your home radiate with energy.
Testimonials
I was beginning to think that my house would never sell! Im sure you have heard that a million times but its the truth!!! I was getting very discouraged and was starting to think the only way to sell it would be another price reduction. After speaking with you the first time at the consultation I knew that this was going to turn into something positive. I had never done staging before and didnt understand the importance and once I had discussed it with you, it all became very clear. I was hesitant at first with the changes that you had suggested, but once the work was completed I was amazed at how truly beautiful my home was. I was starting to second guess myself on whether or not I should even move! When my home finally sold in 4 days, I was in complete shock, after 6 months of it being on the market with no offers I thought it would never sell. I know it was because of your hard work in showing the true beauty of my home. Honestly you truly are a professional and I will be calling you soon to come and decorate my new home!
Karen Roberts, Toronto, ON
Hi Vanessa! Thank you very much for all of your hard work! I sincerely could not have done it without you. I was very overwhelmed and it seemed like the more I tryed the more frustrated I got. All of your expertise, motivation and words of inspiration helped to turn my life around. I truly felt like it was a life changing experience and I feel like I can finally look forward to the future. I will without a doubt recommend you to everyone I know. I truly cant thank you enough!
M. Richards, Richmond Hill, ON
I wanted to thank you and Sandra for your time spent with me going over house decorating and organizing ideas. It was fun and I learned a lot. Once I have the electrical done in the basement, (which will be soon), I can get started on organizing and decorating. I most definitely will contact you in the near future. I will also be passing on your business cards, to anyone who needs your service. In the meantime, thank you for all your advice and the written report. We will be in touch. I was very satisfied with your service! Have a great day.
Paula Alcock-Deak, Newmarket, ON
See All Testimonials