Shannon M. Lefevre
color consultant , interior decorator , interior redesigner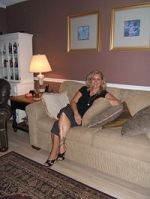 Myrtle Beach, SC
843-503-1869
otismca@aol.com
Making your home fit you.
I am currently a registered nurse and I do interior decorating as a second job. My primary job allows me to have enough time off to enjoy my love of decorating. I have enjoyed "consulting" with my friends about their homes. I decided to extend my scope of decorating into a business. I know that decorating can be expensive, so I work within the budget given and still produce a great outcome. I also decorate with your preferences in mind. That way everyone is happy and satisfied.
I am currently enrolled in QC Design School.
Services
Organization
Color consulting
Painting
Home staging
Shopping for furniture, draperies, and bedding