Deborah Soulier
green designer, interior decorator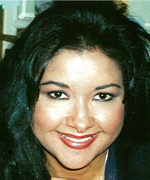 Pickering, ON
416-270-4772
soulierdesignstudio@rogers.com
Sustainable Design with Your Earth & Health in Mind
Going "GREEN" is now mainstream. Our designs offer our clients both stylish and responsible living in a home that is conscientious of the environment and their health.
You can expect to receive a design which ensures that your home is comfortable, liveable, economical to use and maintain, and one which does not impact significantly on our fragile environment.
Our design team provide our clients with a high level of information about designing a space which uses sustainable principals in many areas such as non-toxic paint products, natural sustainable fabrics, flooring, natural heating/cooling, efficient water use and many more.
Please visit my blog at http://de-signofthetimes.blogspot.com
Services
Decor/Design/Renovation Consultation

Colour Consultation

Space Planning/Management/Floor Plans and Elevations

Design Concepts/Development/Design Boards

Furniture Selection/Layout

Fabric/Upholstery Selection

Flooring

Lighting Plans/Purchasing

Paint/Wall Treatment/Coverings

Window Treatments

Kitchen/Bath Design

Sourcing/Purchasing

Accessories/Hardware and Finishes

Re-Design/Room Re-Do/Home Staging

Skilled Trades

Full Project Management

Eco Friendly Furniture/Products

Showroom Discounts

Access to Hundreds of Manufactures