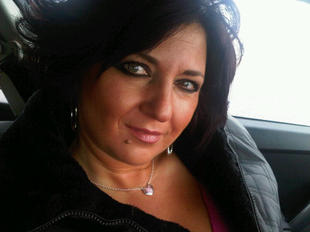 Kitchener, ON
519-573-6060
partygal34@hotmail.com
"let me help you.. be and look the best you can...."
My name is Olga Mack and I am a makeup artist that will help you attain your desired look for special events or provide tips and advice on how to apply cosmetics. My personal approach is to listen to the clients and work together to achieve the clients desired look.
I am a mother of two teenagers and have had a passion for makeup since I was a little girl. For many years I would makeover my female family members and friends for special occassions. I have graduated from Early Childhood Education from Conestoga College and am also an E.C.E Educator. Although I was a E.C.E Educator, I did makeovers on the side for my friends and family members.
Services
The services I provide are a diagnosis of your skin tone and type. I will also apply the makeup, explaining the whole time what I am doing and what cosmetic I am applying to your face. During the process of the makeover, working together, I want the client to feel amazing with her new look, and with the tips from myself, she can achieve the look at home. I can work in Cambridge and Waterloo, Ontario.