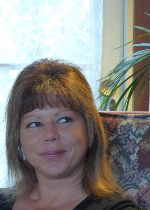 Victoria, BC
250-380-0861
jmaycock@shaw.ca
DRESS TO IMPRESS
HOME STAGING- CALL NOW FOR A FREE CONSULTATION!
YOU PICK THE TIME THAT WORKS BEST FOR YOU. I'AM FLEXIBLE AND COMMITTED TO
If you're looking for a genuine, creative and artistic Home Stager - I'am your person. My passion and natural calling for design has enlightened my wide range of vision for balance and creative flare. I enjoy working with people and sharing ideas to create diverse spaces that bring comfort to ones environment. Moving & creating energy within a space can be simple, fun and rewarding.
With an open mind combined with vision you have home staging. Nourish your homes spirit and make a lasting impression!
I'am a recent graduate from QC Designs School in the Home Staging & Re-Disgn course. I'am 40 years old and have lived in Victoria, B.C. all of my life. My full-time career thus far has been a Professional Administrative Support Worker. My hobbies and passion are within the arts, nature and personal growth. My natural talent is "creativity". Within that talent I have been recognized by family & friends for creating unique, balanced spaces where people enjoy the peacefulness and harmony.
My goal is to spend more time focusing on my "gift" for the arts and creativity and sharing my natural talent to bring that joy and harmony into other's spaces. I enjoy working with people and thrive on getting it right for you. I'am open, honest, trustworthy, have a sence of humor and enjoy a challenge.
I look forward to meeting with you and sharing endless ideas, goals & visions to create and stage the perfect space where energy can flow with harmony!
Services
Services Provided for:

Home Owners
New Home Builders
Real Estate Services
Property Investors
Business Outlets
_________________________________

Specialize in:

De-Cluttering
Colour Consultation
Open House Preparation
Accessorizing
Creating Curb Appeal
Furniture Placement
Home Decorating
Display Windows (Businesses)