Flawlesstudio
Yvonne Marquez
makeup artist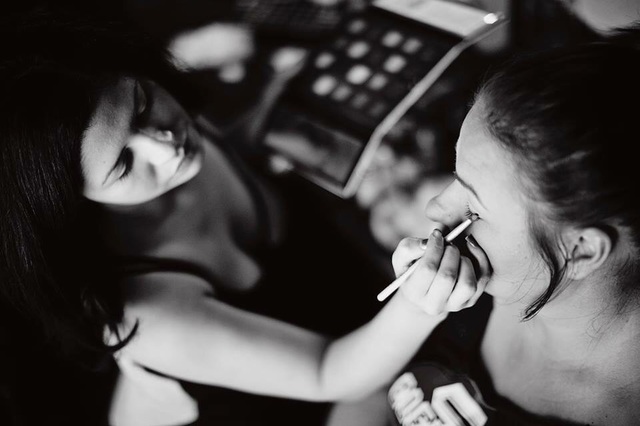 Euless, TX
469-605-5169
flawlessstudiomakeup@gmail.com
Bringing out the best in you!
Welcome to my website! I'm Yvonne Marquez I am a certified freelance makeup artist based in the Dallas/Fort. Worth Tx area. I take excitement in doing my job since I love doing makeup and I am passionate about it! I love making people feel confident after achieving the look they have always wanted. Whether it's from Wedding to editorial looks or even just having the most natural flawless face! My goal is to have you smiling from ear to ear from being pleased of how you look!
My love for Makeup started when I was around the age of being able to apply makeup, which was in my teenage years. I started off doing my sisters makeup just for fun, then to friends and friends of the family. The more and more I saw it made them happy seeing how different it made them appear the more I became passionate about it, which was the key to my motivation in pursuing a career in it. I started doing my research on how to get started and getting an idea of how much work and effort I would need to apply myself in order to achieve to becoming a Makeup Artist.
I finally discovered QC Makeup Academy online and decided this is where I wanted to get my certificate. All together I have been doing makeup for clients professionally now for 4 yrs and I must say I love what I do! I have accomplished servicing clients in weddings, proms and photo shoots. My unique technique is to accustom to my clients comfort and needs, from making the environment relaxed to achieving the look my client desires.
Services
•Air brush makeup (to make your HD photos flawless) I use the Belloccio professional air brush machine.
•regular makeup application with my range of foundations I use such as Ben-Nye, Coastal scents, Face Atelier, Makeup Forever, Mary Kay or with your own preferred foundation.
•facials-exfoliation, cleansing,masks,moisturizing
•products I use for eyes and lips are N.Y.X, Mary Kay and Smashbox
•require a $20 deposit for makeup trial and to hold date.
• $2 travel fee for every mile after 10 mile radius from Richland hills,tx
•$150 for group of 4
•$50 full face glam