Kristy Bowen- Morrison
color consultant , home stager , interior redesigner , professional organizer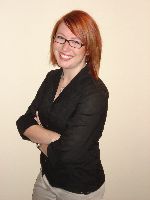 Ottawa, ON
613-832-8958
Captialhome@sympatico.ca
Stage your house, Sell your house, Decorate your Home.
If you are selling your home and you are interested in easily making more money on the sale, then Capital Home Staging & Design is for you.

Did you know that 95% of home buyers buy on emotion? And over 85% of them shop for a home through Multiple Listing Service (MLS) before actually going to look at a house? That is why you want to put your BEST room forward.

A staged home will showcase your home in the most attractive lighting so that potential buyers will want to add your home to their viewing list. When a house goes up on the market, a staged home is more likely to sell faster and for more money than a non-staged home.
Kristy Morrison loves real estate! So much so she is on to her 3rd house at the age of 25. She has a passion for sprucing up a house and staging it to sell. She wants to share her skills with the public. Kristy is the founder of Capital Home Staging & Design. She graduated from QC Design School as an official ISRP (International Staging and Redesign Professional). She also attended the CCW (Colour Consultant Workshop) and POW (Professional Organizer Workshop) in Toronto.

Kristy is always furthering her education by attending seminars that are held within the Ottawa area. As a graduate of such programs, Kristy was able to become affiliated with some of the leading staging and design companies such as CARAHS (Canadian Association of Renovators And Home Stagers), and RESA (Real Estate Staging Association). Kristy possesses many exceptional qualities. She is very determined to get the job done in a timely and professional manner, as well she enjoys a challenge and is always calm during a crisis.
Services
Home Staging

Are you getting ready to sell? We can help. We have the knowledge and know how about what sells and what doesn't. Capital Home Staging & Design will transform your home to get you top dollar in the shortest amount of time. We will work with what you have in the home or rent products if needed (approved by you). We will go through your entire home and discuss the inside and out, paint colour, design layout, decor tips and we will proved you with a Home Evaluation Handbook that will go through what we discussed through the walk through. The most important thing to remember is; how you sell your home is different from how you live in it.


Open House Fine Tuning & Run Through.

Be prepared for your open house. Make it look its best! Consultation, prep work and actual staging must be completed prior to the fine tuning.

Home Organization and De-cluttering

Decrease Stress in your life….Get ORGANIZED!! We will help with clearing clutter and providing organization systems to help your home run efficiently.


Staging Vacant Homes

This Service is limited at this time. Please call and inquire more information.


Colour Consultant

Can't figure out what paint colour to pick, or giving yourself a home makeover? We can assist with a full colour consultation for what ever room you choose. We work with ICI and Benjamin Moore Paint fan decks which will provide us with numerous colours to choose from. Capital Home Staging & Design will find colours that will work with your current furniture and flooring etc. Allowing colour to flow through your house harmoniously.


Redesign Services

Love your furniture but don't know how to make it work with in your house? We will help with furniture placement, colour choices, room styling using existing furniture and accessories.


Personal Shopping

Need help selecting items for your home or do you want a professional opinion on furniture and accessory selection? We will source items for your home on your behalf or go to the stores with you.


New Home Purchase Selection

If you are buying a brand new home and are confused by all of the choices they provide you with, bring us to your appointment and we will help you pull all the elements together.


New Home Furniture & Décor Placement

If you purchased a home, whether it is brand new or an older style home, we will guide you on your furniture placement within the home. Some new home owners are over whelmed with moving into the empty home and not knowing where to effectively place their own belongings. We will provide you with a few placement suggestions and you make the final decision.