Angie Martzoukos
color consultant , home stager , interior decorator , interior redesigner , professional organizer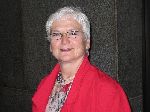 Montreal, QC
514-937-4084
amartzoukos@sympatico.ca
staging homes for great sales
Decorating and redesigning is a passion I have had since I was a child
playing with doll houses! I have worked as an Antique Dealer and restorer for
30 years.
In Staging, when a home owner decides to sell his property, the greatest advantage is a quick and profitable sale! Therefore my ability to interact with people, my great relationships with sub-contractors and my innate capacity to offer quality in the shortest time with the most tailored costs, makes me your top choice.
I am eager to bring harmony and excitement to the places where families
live and love!
My credentials include a Bachelor of Arts degree from Concordia University, Montreal, Quebec. I have followed several Art courses and Style courses in Institutions such as the Sayde Bronfman Art Centre in Montreal; as well as private lessons from distinguished Artists. My extensive knowledge and experience in Antiques and styles of the past and present eras, along with the Quality of Course Design School courses, have helped me develop a strong understanding in this very exciting field.
Services
Staging services available are from an initial consultation, to resale redesign packages.
We have all the means required to execute the work or simple guide you in doing what is
necessary towards a fast and profitable sale of your property.

-Depersonalising .
-Decluttering
-Rearranging
-In-depth clearing
-Furniture repairs and touch-ups
-Packing
-Rentals
-Lighting
-Curb redesign and small rearrangements

Staging, Designing or Redesigning your home requires a vast variety of services we
also provide in collaboration with professionals which offer the same high standard as subcontractors in:

- Painting,
- Extensive exterior Curb execution
-Roofing
-Flooring
-Upholstering
-Curtains
-Moving
-Storage facilities
-Small or extensive architectural repairs


We make a great effort to provide all services necessary for your needs and budget.

Your requests and total satisfaction is our mission.