Pamela Hays
home stager , interior redesigner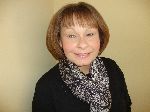 Union, OH
937-479-2712
Update, Organize and Sell Faster!


You are not alone… Most home sellers are often frustrated and overwhelmed when preparing to place their home on the market. There's cleaning, painting, deciding what needs to go and what can stay. Sometimes an extra pair of hands (or eyes) are needed to get things right.
In order to sell your home, it must look better than other homes on the market. You have to beat the competition! Plus buyers want to get the most space for their money. It's Your Move! will help you update, organize and stage your home in a way to help potential buyers see themselves in your space.
I have always had a love for decorating. It just took me a lot of years to start a business doing what comes naturally! Not only had I decorated 4 homes for myself, but I also helped family and friends decorate and update rooms in their homes as well.
When I decided to start my own business a couple years ago, I pursued certifications in Home Staging and Redesign. My clients appreciate the extensive and specific training taken for their benefit.
Services
A home evaluation/consultation will be provided to define recommendations and cosmetic improvements to the living room, dining room, kitchen and master bedroom. The front entrance, back patio and/or deck, and new color selections for any or all of the above areas will be included in the consult as well.
Charges for additional room assessments, design and execution of new furniture layouts and dressing the spaces will be discussed at the planning stage and attached to this contract as a change order.
Homeowner will have the option to do any or all improvements.

Did You Know:
If a buyer doesn't like your home from the outside, chances are he will not bother to look on the inside.
Most people get a feel for your home within the first minute. First impressions are everything!