Tina Marie Singh
color consultant , home stager , interior redesigner , professional organizer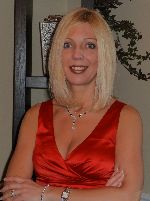 Mississauga, ON
905-271-9999
info@LionsgateDesign.ca
LIONSGATE DESIGN -
"Every Home Made Beautiful"

Meet Tina Marie Singh, Owner of Lionsgate Design.

Tina's top priority is to help take away the Homeowners stress and to sell their homes FAST and for TOP dollar!

Tina provides excellent customer service and organizational skills with great attention to detail and always putting her clients first! With her experience as a Project Manager for a Telecom Company she brings a wealth of professionalism to her business. Understanding the customer's needs, problem solving, a passion for design, a strong focus and her joy in working and relating to different people all contribute to the success of LIONSGATE DESIGN.
LIONSGATE DESIGN was founded in 2008. Although just starting out in the Industry, I am very design savvy and will strive to help you, the homeowner, benefit by making the entire selling process less stressful. I promise to provide friendly professional service and promise to be someone you can always depend on to get the job done and on time! I offer highly professional services specializing in Real Estate Staging and Re-design (Interior Decorating). I am very customer focused and more than willing to tailor my service to fit your budget and to make the experience of selling a home or rearranging a home be hassle and stress-free.

My goal for homeowners selling their home is to minimize the time your home stays on the market while maximizing its equity potential. LIONSGATE DESIGN will bring out your home's finest features and will showcase your home to the best of its ability. When you are thinking of selling your home you should no longer think of it as your home, you should think about it as a product, and your goal is to market it so that it sells fast and for the right price! LIONSGATE DESIGN will help with that!

My goal for homeowners that want to have an interior re-design without the cost of a designer's price tag; is to give you an elegant, sophisticated look using your existing furnishings and have it done within a very short period of time. Or if you are looking to have a new space decorated but not sure how to go about it, I'll be there to guide you every step of the way and will keep within your budget to make it happen!

My goal for Real Estate Agents is to take the pressure off you and get the home in the best showing condition possible. Home stagers are viewed as a neutral party with expertise in getting a home prepared for selling. By reminding a seller that a stager is marketing the home, not decorating it, I can then be very honest and advise what stays and what goes without the risk of offending them.
Services
Please call for a quote. Receive 100 Air Miles when you book a service.

Gift Certificates are available.

Real Estate Agents - Please call to inquire about my special offer!! Including package deals!!

I know time is of the essence so I believe that costs should be quoted upfront to assist with your decision.

When selling homes, first impressions are extremely important. Save time and energy and leave all the work to the staging expert! I will help you create a lasting first impression!

IN HOME CONSULTATIONS: $175 & up
This in home consultation will be a full review of your home to get your home OPEN HOUSE ready!!

How it works: I will go through your home room-per-room and analyze every square inch (including the outside). Everything is listed for you as to what needs to be done in order to get the attention it deserves. When selling a home, you now have to look at it as a product and your goal is to market it so that it SELLS FAST and for the RIGHT PRICE!
It's always best to have the consultation done before your house goes on the market however, it's never too late! If it's been on the market for quite some time, don't stress, the return on any money you invest to stage your home will likely be significant. Call to inquire before doing a price reduction!

BID FOR STAGING SERVICES: FREE
I will visit your home or listing for a brief period of time to determine what is required to complete the project. I will then develop a proposal for services specific to your property and will e-mail you a written bid within 24 hours. All projects are unique; my bid for services is based upon detail of project, floor plan and condition of home.
Once approved, I will formalize the staging plan with a written agreement and schedule a date for the staging.

VACANT HOME STAGING: $720 & up (accessories/furniture rentals extra on a per month basis) Call to inquire about package deals
With my extensive inventory of furnishings, artwork, rugs and accessories I will bring out the best features of your property while downplaying any problem areas. A property that is furnished generally sells for 5-10% more than a home that is not staged and 50% faster.

STAGING OCCUPIED HOMES: $450 & up
I will arrange your possessions to enhance each room to appeal to buyers and create that wow factor! I may also incorporate furniture, artwork and accessories from my inventory if required.

INTERIOR RE-DESIGN: $85/hour
Looking to freshen up a tired looking space, I can help out and all within a budget that works for you!

PERSONAL SHOPPING: $85/hour
Looking to achieve that polished look? I am familiar with where to go for great finds that will suit your budget. I can shop quickly, saving you time, worry and hassle.
Testimonials
"When we decided to sell our home, we thought it would be easy to do. We looked at our home and thought, who would not want to live here? We loved our home and thought others would too … but soon, after several months on the market, we started to realize that our taste/style may not be exactly what everyone else wanted! We engaged Tina Marie, she immediately met us for a consultation to perform a room by room review of our home. She was very knowledgeable, tactful and non-judgmental of our tastes and her advice all made logical sense. We highly recommend Tina Marie to anyone who would like a quick sale of their home."
Jaspal & Graeme Erskine - Brampton, Ontario
We have always loved Tina's decorating style. It is obvious by looking at her own home that she has a "Decorator's Eye". She has the ability to evoke individual style to all types of spaces, large or small. When we decided to finally proceed with decorating our living room, the choice for us was obvious, who better then Tina, would have the ingenuity and style that would give life to a cold unused space. She worked with us during every step, and incorporated our wants within her design. We were all wowed at the completed project! The room is beautiful and warm. We now use it often for family talks. We will definitely be calling Tina again for other rooms that we would like to redesign and will defintely recommend her to our friends and neighbours!
Sas & Balwinder Parboodial - Brampton, Ontario
I recently contracted Tina to stage a brand new Tridel condo located in Downtown Toronto with some tough challenges. Since the building had just registered; we had a lot of competition...68 listings in fact so we had to do something different. There is no doubt in my mind that the staging Tina did for my client's condo brought us a quick sale just before Christmas. We sold it for the most dollar per square foot! A recent sale some 4 weeks later sold for $30,000 less than ours. Tina was quick and efficient in getting the furniture in (which involved moving elevators) and provided me with great photos to put on the MLS. I am very grateful for her service and would not hesitate to call on Tina again for my next sale. Great Work Tina!!!
Louise Sabino - Royal LePage Connect Realty Inc.
See All Testimonials