Jessey Williams
color consultant , home stager , interior redesigner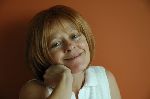 Toronto, ON
416-275-3737
jtwilliamshomestaging@gmail.com
THE 3-SECOND EVALUATION
Before you even have a chance to say a word, the 3-Second Evaluation has set in.

If the First Impression is good, you've captured your audience.

If the First Impression is bad, goodbye audience.


First Impressions STICKS!
I'm a professional house painter and I'm very sensitive to my surroundings. I'm often asked by my clients for my opinion because I see beauty in things and can display them appropriately for everyone to see and admire. My ability to see the smallest of details and pull them together to create a beautiful and welcoming home is uncanny.
Services
Two Main Areas Need Immediate Attention


EXTERIOR: Curb Appeal. First thing people see when they pull up to the curb.

INTERIOR: Entrance Way(s). First thing people see when entering your home.

WE HELP YOU REACH YOUR GOAL!!!



Services

HOME STAGING - Will assist you in the sell of your home or will refresh your home

DECLUTTERING/ORGANIZING - This preparation will cleanse your home. We also cover Estate Sales

PAINTING - Paint and small wall repairs are done by professional painters

REDESIGN - Includes lighting, harmony, color and furniture layout

PROJECTION STENCILING - Great for any child's room. From zebras to balloons, to blackboard silhouette and stars...the possibilities are endless.
Testimonials
'...I was very surprised with what Jessey did with my home. It lacked something and Jessey certainly brought it to life. I'm very positive about selling my home...Thanks Jessey'