Alexandria Quiner
makeup artist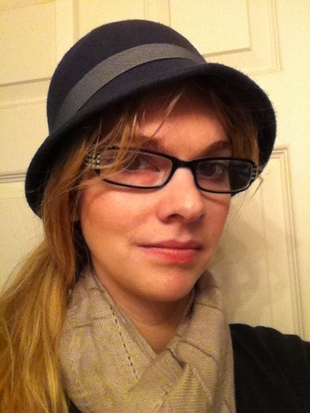 Walla Walla, WA
509-240-4568
quirkyquiner@gmail.com
Glitter or Gore, whatever you want and more!
It started on a stage. Theatre makeup is a lot more bold and outrageous, and that's what started my fascination with makeup. So, I bought a book and another book and another. I started to practice different methods on myself and willing friends; I turned us into faeries and zombies, I took classes and perfected my skills. And I realized that I love making people look gross and fantastical.
I am mostly self taught, by reading books and practicing, even watching youtube videos and copying them. And then, I found QC Makeup Academy and enrolled. Since then, I've been the makeup artist for two high school plays (my alumni), two community theatre shows, church shows, and a few student films (one even went on to win the Jameson First Shot 2013 competition).
Services
My skills range from A (Aging) to Z (wigZ). Not a fan of blood or elf ears? No worries, I know how to do beauty makeup like bridal and prom.