Linda Pillar
color consultant , home stager , interior redesigner , professional organizer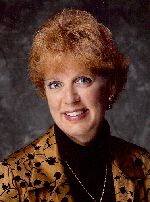 Milton, FL
850-375-5446
loubirdp@yahoo.com
Everything I stage turns to "SOLD!"
Linda Pillar, owner and operator of "Design Shift", is your Accredited Staging Professional who specializes in advising realtors, homeowners, builders and investors on how to prepare properties to sell faster and for more money. She also focuses on helping clients stage their home for maximum first impression results, giving every potential buyer crossing the threshold of your home an irresistible desire to purchase. She can do as little or as much as you like when it comes to staging. Staging will change the way everyone looks at your home. Call Linda before you put your home on the market, you'll be glad you did! Call 850-375-5446
Who is this Home Stager?
I am Linda Pillar, Home Stager and Redesign Professional, I live in the Milton Florida area, referred to as "The Emerald Coast", and enjoy assisting homeowners prepare their homes to sell for maximum dollars in a shorter "on the market" time frame. I have earned a double certification in home staging and redesign from QC Design School. I worked in Sarasota Florida as a kitchen and bath designer for four years. My main focus was on remodel and new construction for clients who were building new homes and preparing to sell existing homes. I served as Vice President of the Interior Design Society- Sarasota Chapter for four years. Prior to my move to Sarasota I spent four years with Oldfield Interiors, Tallahassee Florida as an apprentice to the design group and studied design at a local college. I also owned my own business in Alabama as a muralist and redesigner for 10 years. Design is my passion, helping home owners is my purpose!
Services
Linda Pillar offers her staging services from "soup to nuts" to the busy homeowner who is looking for maximum return on their investment. Let me Stage your home to sell NOW, and you won't be thinking of that price reduction later. I am dedicated to saving you time, making you money and guaranteeing you satisfaction. I offer complete staging packages based on your desires and needs. My services are based on an hourly rate of 75.00 per hour. For your investment I will personally come to your home, review the interior and exterior, and then present you with a written report containing the necessary recommendations on what you would need to make your home more attractive to potiential buyers. You then implement the recommendations yourself or call me and I will take care of the projects. Remember that a well- staged home can sell for thousands more than a house that is not staged. My fees are a great investment when it helps get the sale you want.
Testimonials
Linda has a great eye and is very creative.
Bob and Christine, San Jose Ca
Linda has helped me set up my home more than once,as my job has relocated me several times. She makes each place look great.
A. Simpson ,Beaumont Tx
It is difficult for a guy to know how it all goes together. Linda did a great job for me.
R. Broecker ,Milton Fl
See All Testimonials