Stacey Thibodeau
interior decorator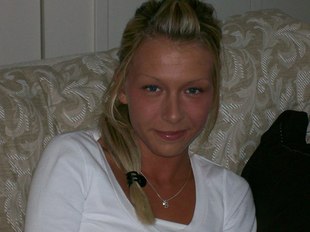 Calgary, AB
403-452-9425
virrgo84@hotmail.com
At Comforts of Quality we take pride in knowing you will find comfort in the quality results we provide as well as time and attention we dev
Interior Design has had a huge influence in my life and is the one thing that has remained a constant in my life from childhood to now.I have always been drawn to Interior Design and the idea of being able to help people create what they conceive to be their "perfect space".Knowing my clients are happy with the quality of work and attention they are reciving is my #1 priority.I feel the best way to do this is to make every client feel as though they are my one and only client,whether it be space planning,renovating or one of the many other services we offer my clients wants and needs will always remain my first priority.
Interior design has been a part of my life for many,many years,for as far back as I can remember I would spend countless hours just watching my mother decorating and finding it so fascinating.I always knew this was more than a hobby for me,I would do anything design related whether it be watching Design shows on TV with my mother,helping her around the house painting or hanging wallpaper,I would even move around accessories,ornaments and as I got older I'd even move furniture just so I could learn and gain any type of experience.
Over the years as I grew older and moved into a home of my own I started spending more time learning about decorating,as I'd learn about different cultures and design eras I would experiment withv different stlyes,eventually creating an Eclectic\Cashual look in my home.My personal taste changes often and I enjoy making changes in my home,I find it amazing how painting your walls,changing you accessories or even playing with lighting can make a big difference.I'm attracted to many different design stlyes and spend a great deal of time learning about different styles and eras and I'm quite well versed in the history of Interior Design.
Over time friends and family would ask for my help or advice with decorating,space planning even colour consults as my knowledge grew so did the amount of help I was able to provide.After a few years and a lot of encouragement I decided I would look into schools and get a degree in Interior Design so I could finally work with more than friends and family.I enrolled in QC Design school and graduated with a Bachelors degree in Interior Design and recived a handsome diploma.I do realize however education of any sort is a life long process and I try to learn what I can as often as possible and look forward to learing what I can from my clients!
Services
Here at Comforts of Quality we offer many different services and know we have something to offer everyone!

~ Consultations
~ Creating and Drawing up floor plans
~ Space planning and visualizing
~ Colour consultations
~ Painting/Hanging Wallpaper
~ Accessorizing/Hanging pictures,ECT....
~ Furniture Arranging
~ Shopping/Buyer
~ Window treatments
~ Renovations/Remodle (large and small jods welcome)
~ Redecorating
~ Design consultations
~ New home interior planning