Eve Kyle
home stager , interior decorator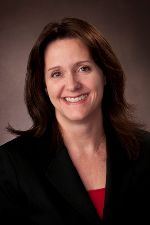 Maple Ridge, BC
778-866-6683
ekyle@shaw.ca
Helping you make a fresh start.
My name is Eve Kyle and my business is creating beautiful homes. Whether you choose to live in your current home and want surroundings that reflect your personal style or you are selling your home and need it to appeal to potential buyers, I can help.
Each of these scenarios requires a different approach but starts with getting to know you and your dreams, desires and wishes. I will take the time to understand what you want and then do my best to achieve the final results.
Education/Experience

I have always had an interest in running my own business and began my education with a Diploma in Business Administration. I also have a deep love of homes and decorating which led to completing the Quality of Course Interior Design program and operating my own Interior Design business for over 10 years.

I recently became licensed in the Real Estate industry where I learned the importance of home staging and decided to complete the Quality of Course Home Staging program in order to better serve my clients.
Services
My goal is to be able to, first, help you through the difficult transition of moving by providing staging services so that you can move on quickly. Once settled, I can help you transform your new purchase into a home that reflects how you live.

Staging Services
Starting at just $199.00, staging services begin with a consultation of approximately 2 hours resulting in a comprehensive report on what needs to be done to prepare your home to sell. From there, you can decide to tackle the projects on your own or hire me to take care of some or all of the work.

Design Services
Design consultations are based on an hourly rate of $75.00 and may include colour schemes, shopping services, furniture layouts, and accessorizing. All inclusive quotations are also available once the extent of the design is established.

Worth the Investment
An investment in your home, whether selling or staying, is always a smart choice. Call today for your initial consultation!